These Chewy and Fudgy Toffee Brownies are so far from dry with their chewy fudgy texture.  And the toffee bits give a hint of butterscotch flavor…  Everything I have been craving since I came up with this recipe.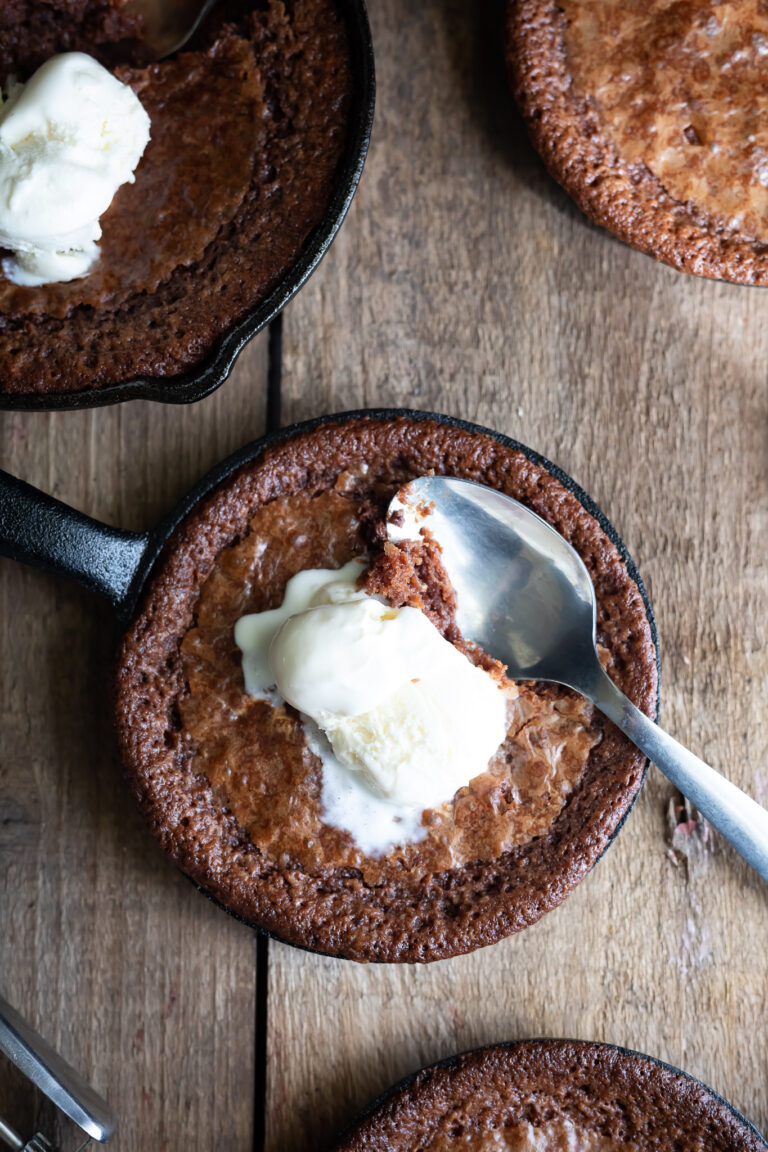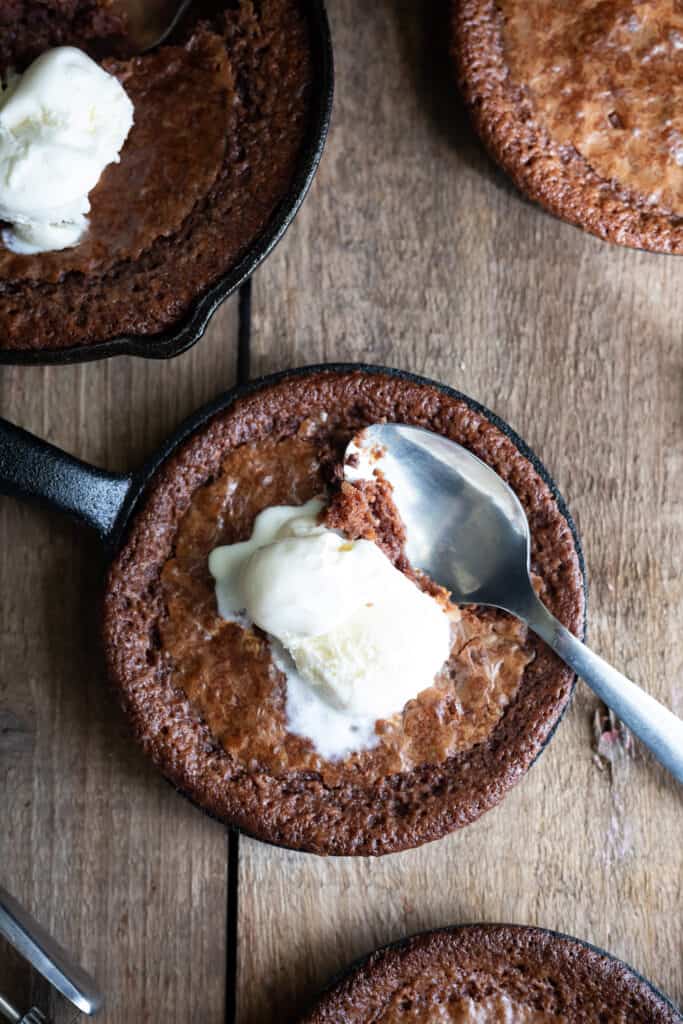 I swear to you I have been craving Health Toffee for the last two months or so.  I was literally eating them as a sweet snack right out of the bag (don't judge).  Since this craving, I have been trying to find a way to add extra calories to my toffee addiction.  So I have been trying different recipes.  I have tried toffee cookies, sundaes, and even cheesecakes.  But the most favorite one of them all is Chewy and Fudgy Toffee Brownies.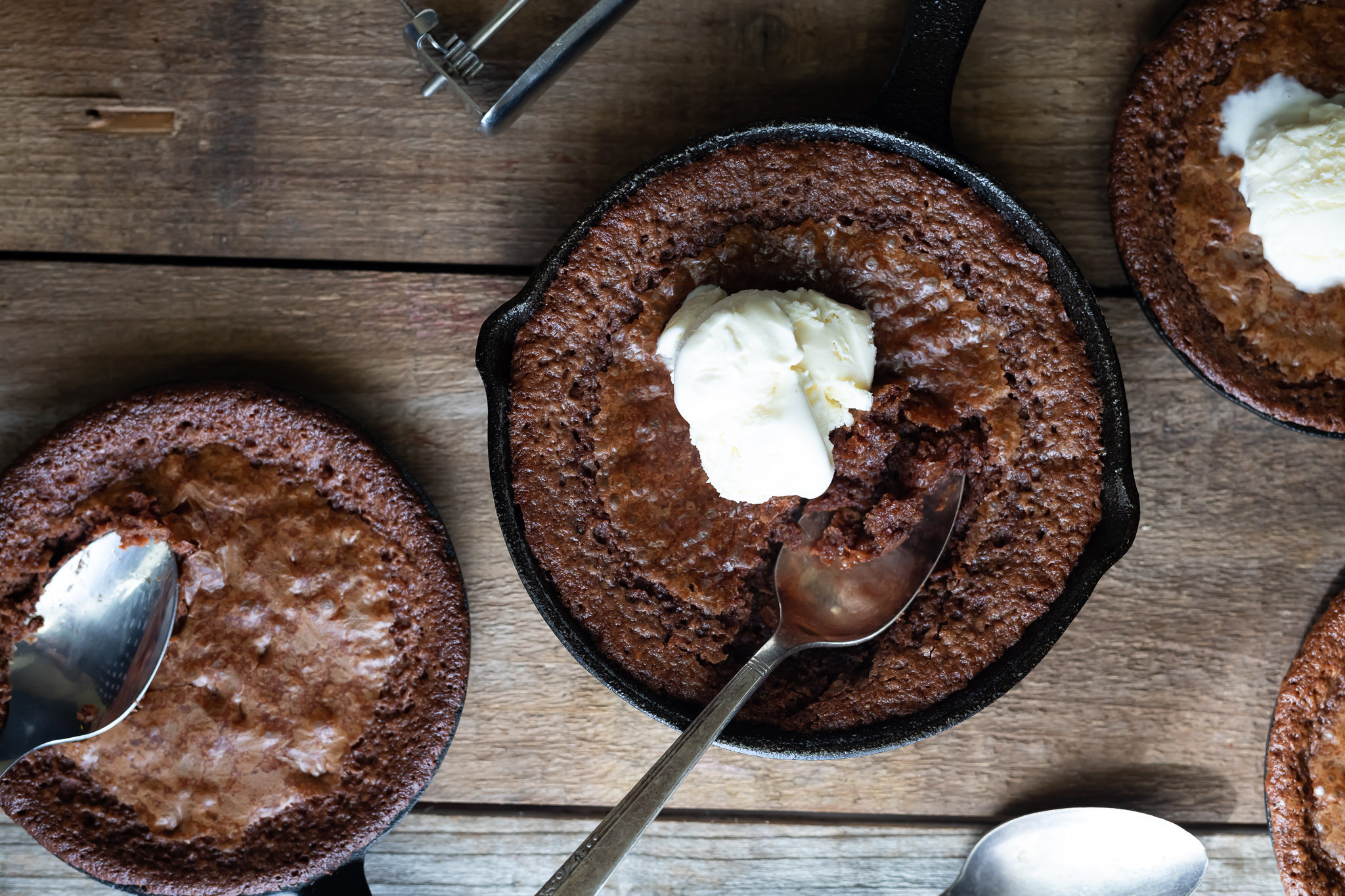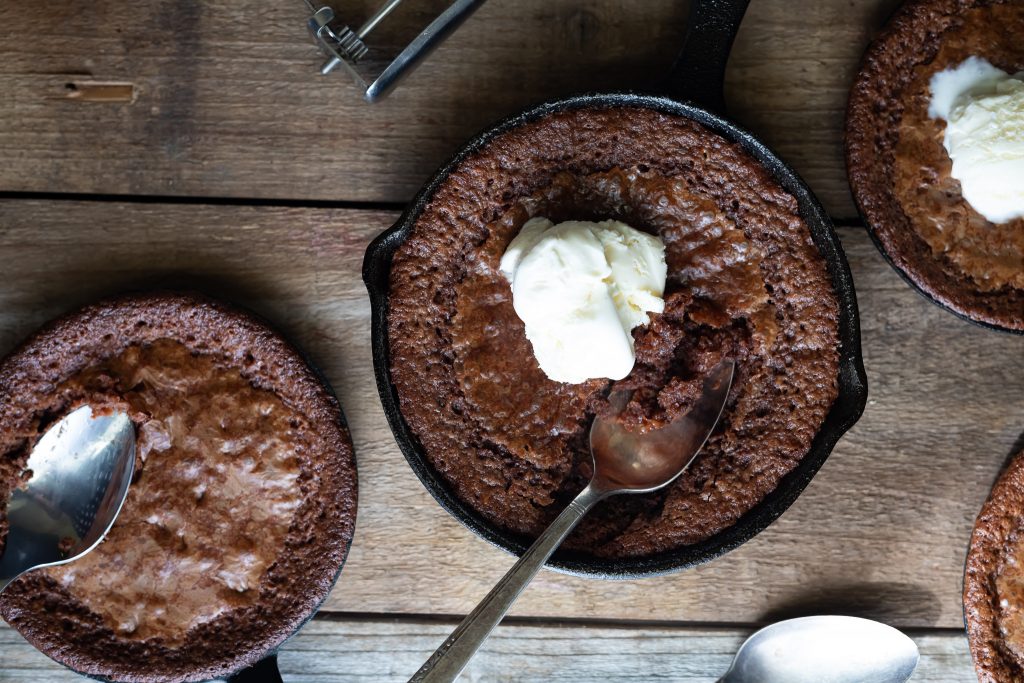 I went through several recipes with one finally being the pick of the litter.  The first few were dry as you know what.  I think my mix was more geared to a cake texture with the first batch.  I wanted fudgy texture but not too fudgy, because at a certain point, you might as well be eating fudge….  And I don't care too much for fudge.  With that being said, I still added a cup of flour but I upped oils and butter in the recipe.  End result – the best homemade brownie I have ever made.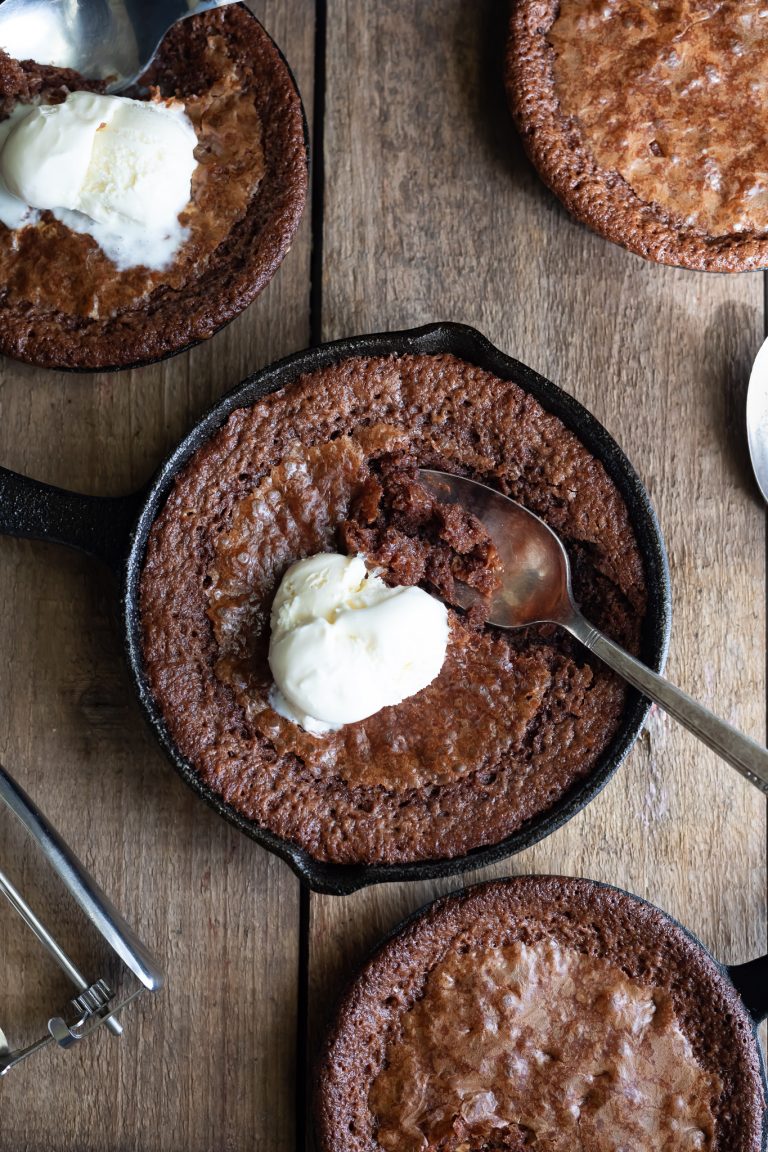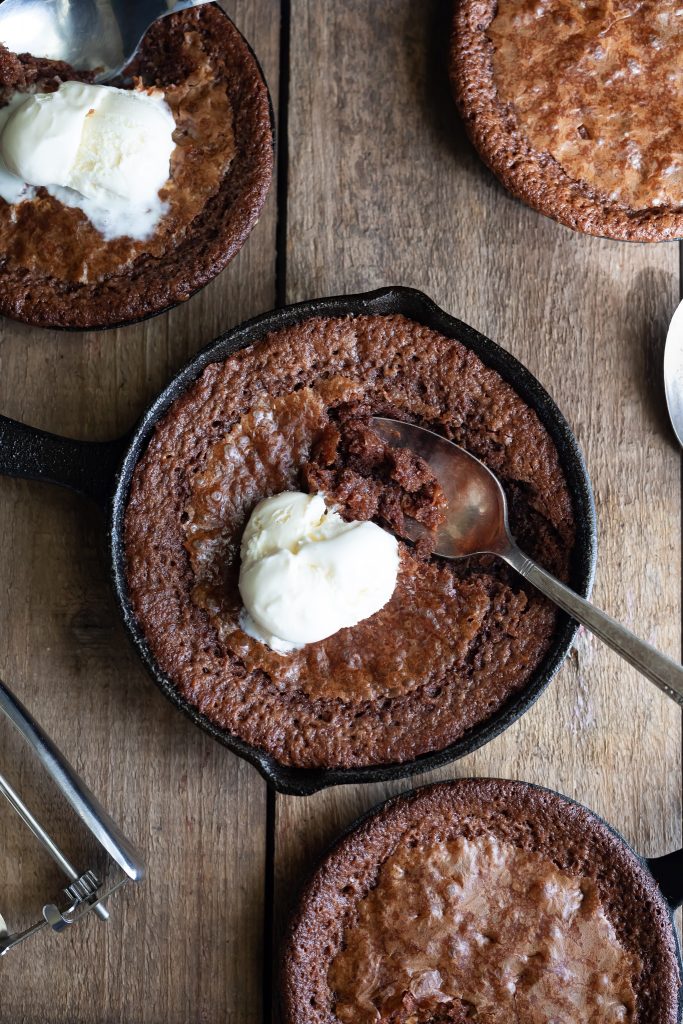 Plus making homemade brownies (depending on which recipe you choose), is not too hard.  If you can afford to spare a few extra minutes to measure out ingredients and whisk the eggs and sugar, you can definitely make homemade brownies instead of the box stuff.  Don't get me wrong, I love the box stuff, but I think I am hooked on the homemade thing after coming up with this recipe….
The reason I named these brownies Chewy and Fudgy Toffee Brownies – Because to me these brownies are between chewy and fudgy…  And the toffee bits add a nice slight crunch …  Some of the toffee bits melt into the brownie, and give the brownie a slight butterscotch taste.  I want to say they are heavenly, but my granny would slap the taste out of my mouth with her church fan for comparing anything to heaven….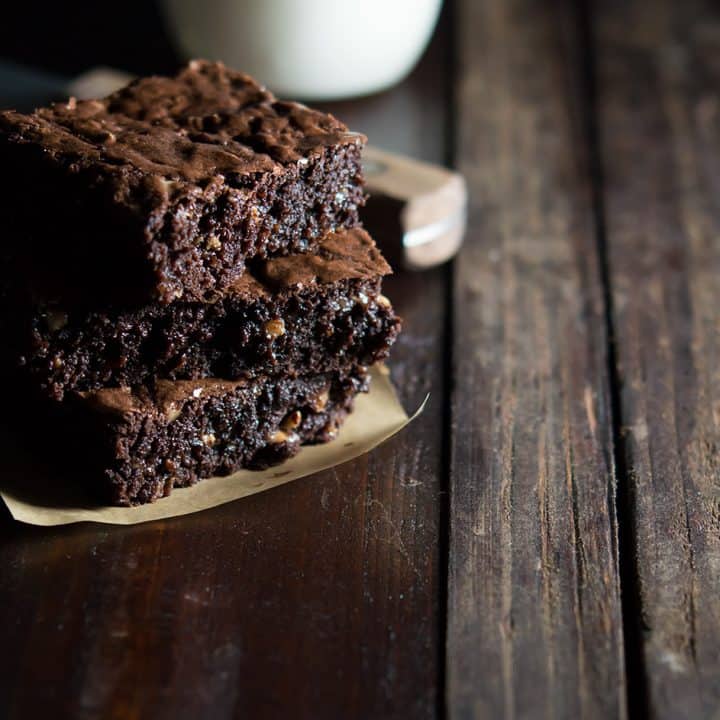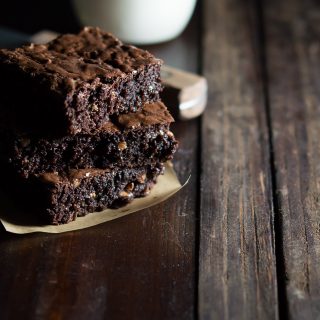 Ingredients
2

eggs

1

cup

white sugar

1/2

cup

(1 stick) melted butter

2

tablespoons

vegetable oil

1

and 1/2 teaspoon pure vanilla extract

1

cup

toffee bits

1/2

cup

pressed Dutch cocoa

1

cup

all purpose flour

1/4

teaspoon

Kosher salt
Instructions
Preheat oven to 350 degrees.

Spray 8 x 8 inch baking pan with baking spray. (I like to line my pan with parchment paper and then add baking spray.)

In large bowl, add two eggs. Whisk the eggs with hand held mixer for at least 30 seconds.

Add the sugar to the bowl, and mix with a hand held mixer for another 30 seconds.

Add melted butter, oil, and vanilla to the mixing bowl. (Make sure the butter has cooled off so you don't cook the eggs.) Mix the mixture for another minute with your handheld mixture.

Add the toffee bits to the egg mixture by using a handheld spatula to fold in the toffee bits.

In another bowl mix together the cocoa, salt, and flour.

Add the flour mixture to the egg mixture. Using a flat spatula, fold the the flour mixture into the egg mixture just until the mix is combined.

Pour the brownie mix into the greased pan.

Bake the brownies for 25 to 30 minutes. Bake until a toothpick comes out with moist crumbs still attached.

Remove brownies from oven and let the brownies come to room temperature. Then cut into 16 small brownies.
Notes
~To get a more fudgy brownie cook the brownies for 25 minutes.
~Make sure to whip the eggs, butter, and sugar as advised to create a nice thick brownie that doesn't shrink after cooking. It also allows for a crackle like top to the brownies. (I use my cheap handheld mixer to whip the eggs, butter, and sugar to ensure that I have whipped the mixture correctly.)
~Do not over mix the batter when you add in the flour and cocoa. If you do, this makes the brownies tough.
~I like to use an extra bowl to mix the flour and cocoa together before adding to the egg mixture. This prevents me from over mixing of the batter.
Please note that I am not a nutritionist, and the nutritional information is an estimate only. It varies based on the products and brands used.