Thanksgiving is over and we have tons of leftovers or just a few bits and pieces here & there.  And we have got to do something with them!  I got together with some really great food bloggers to compile a list of creative & delicious recipes to help you use up the rest of your holiday eats.  Let's Eat with 25 Ways to Use Thanksgiving Leftovers!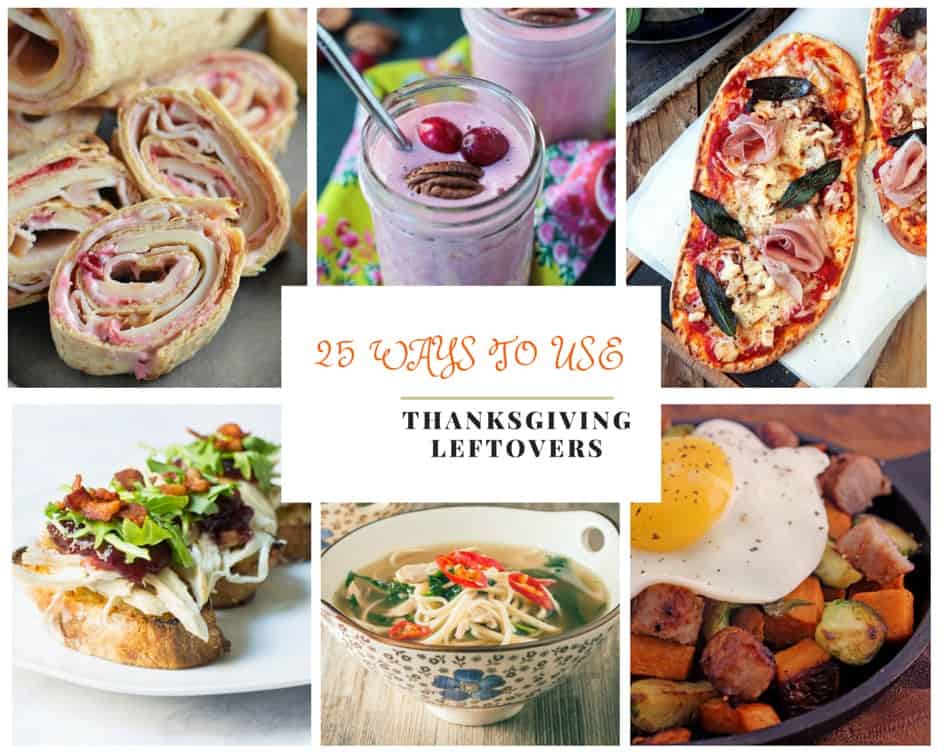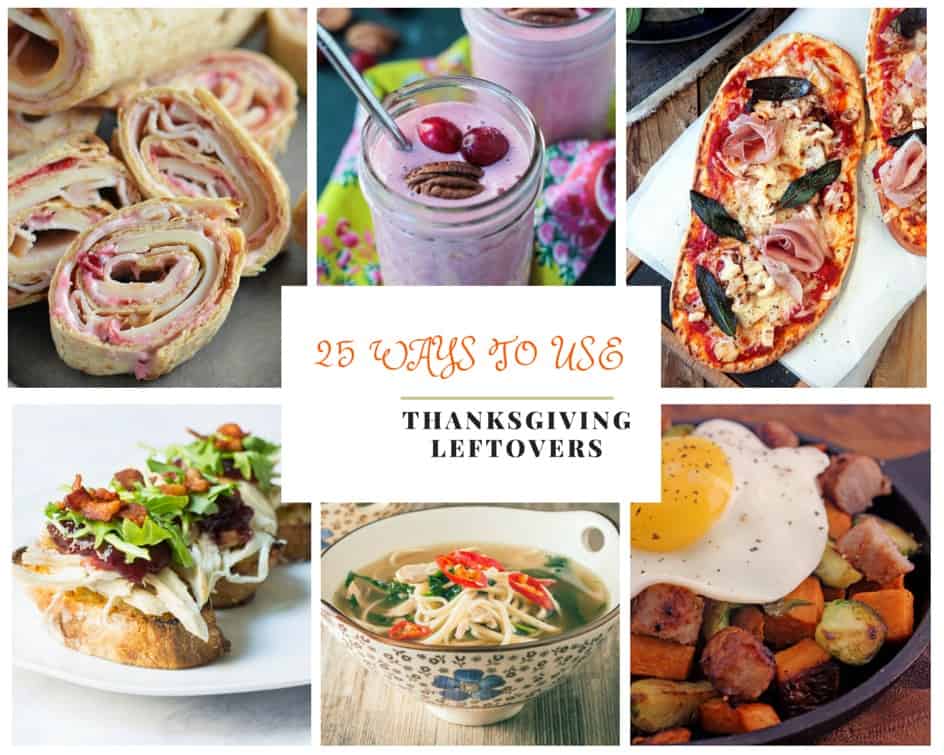 My Turkey Cuban Sandwich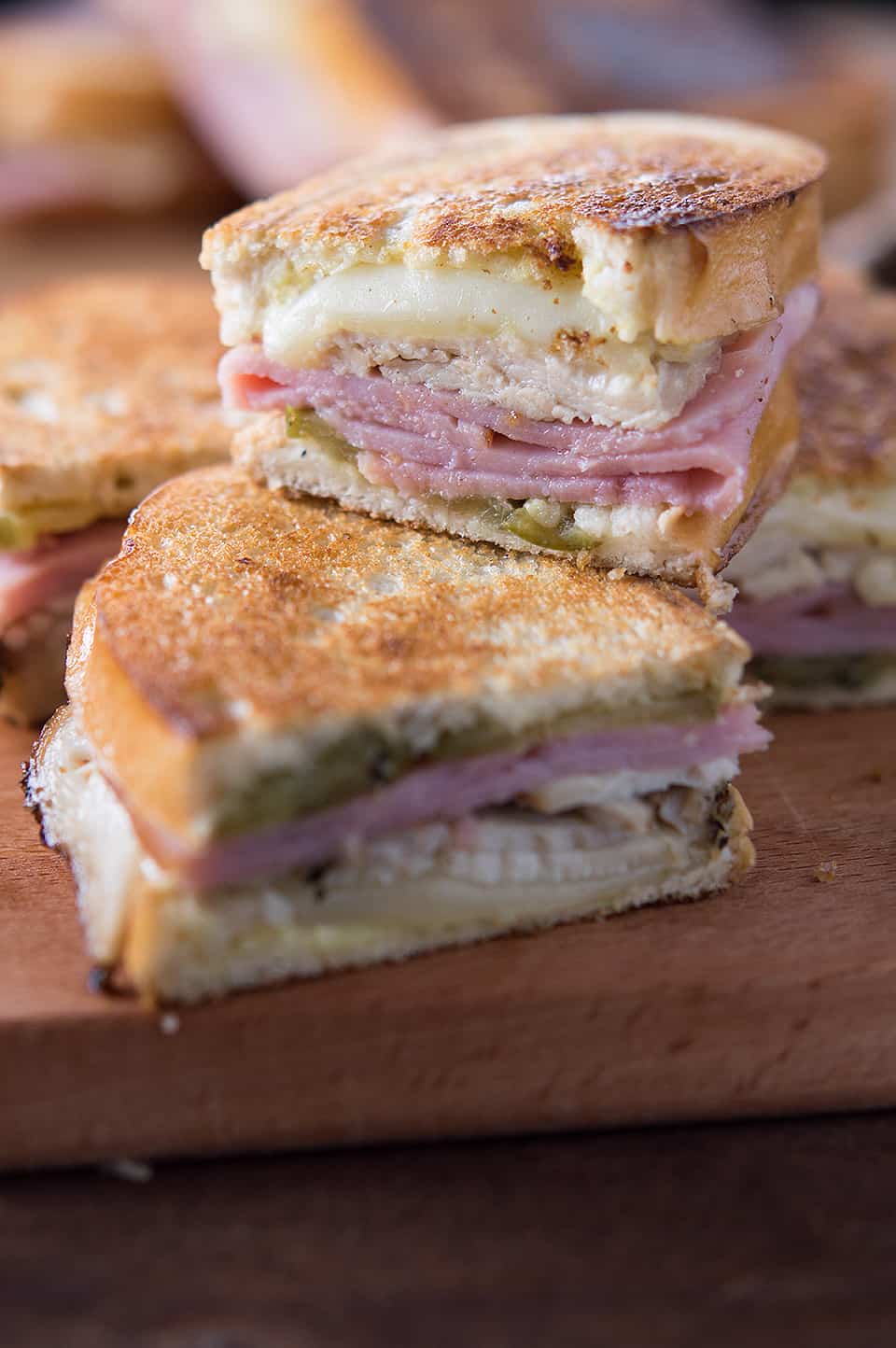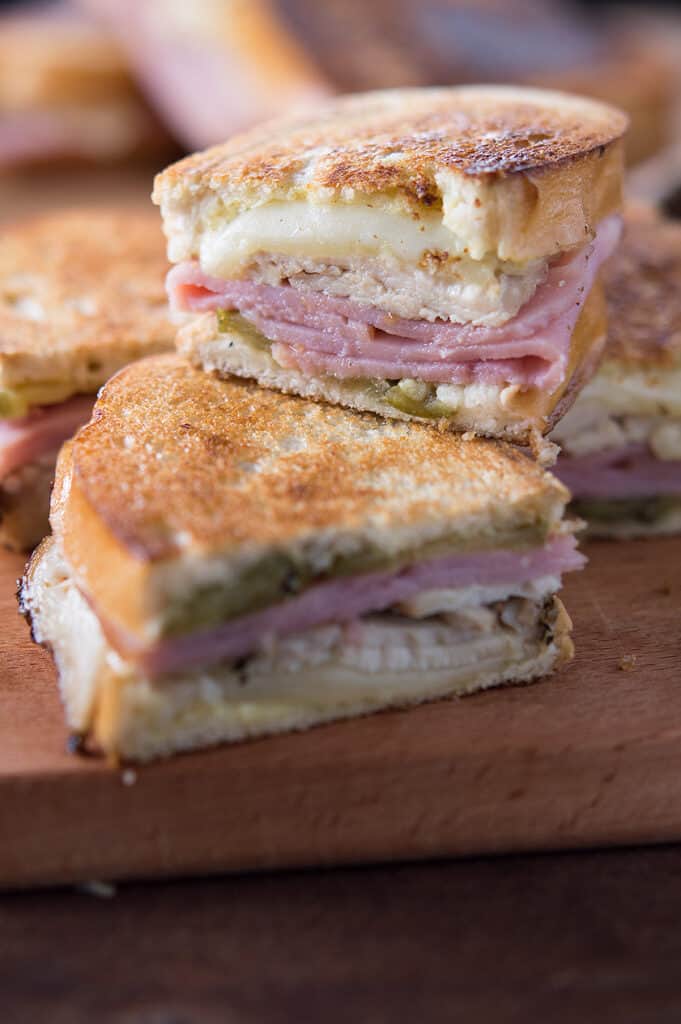 If you want something light, but fulfilling, try my Grilled Turkey Cuban Sandwich.  Get the recipe here: Turkey Cuban Sandwiches.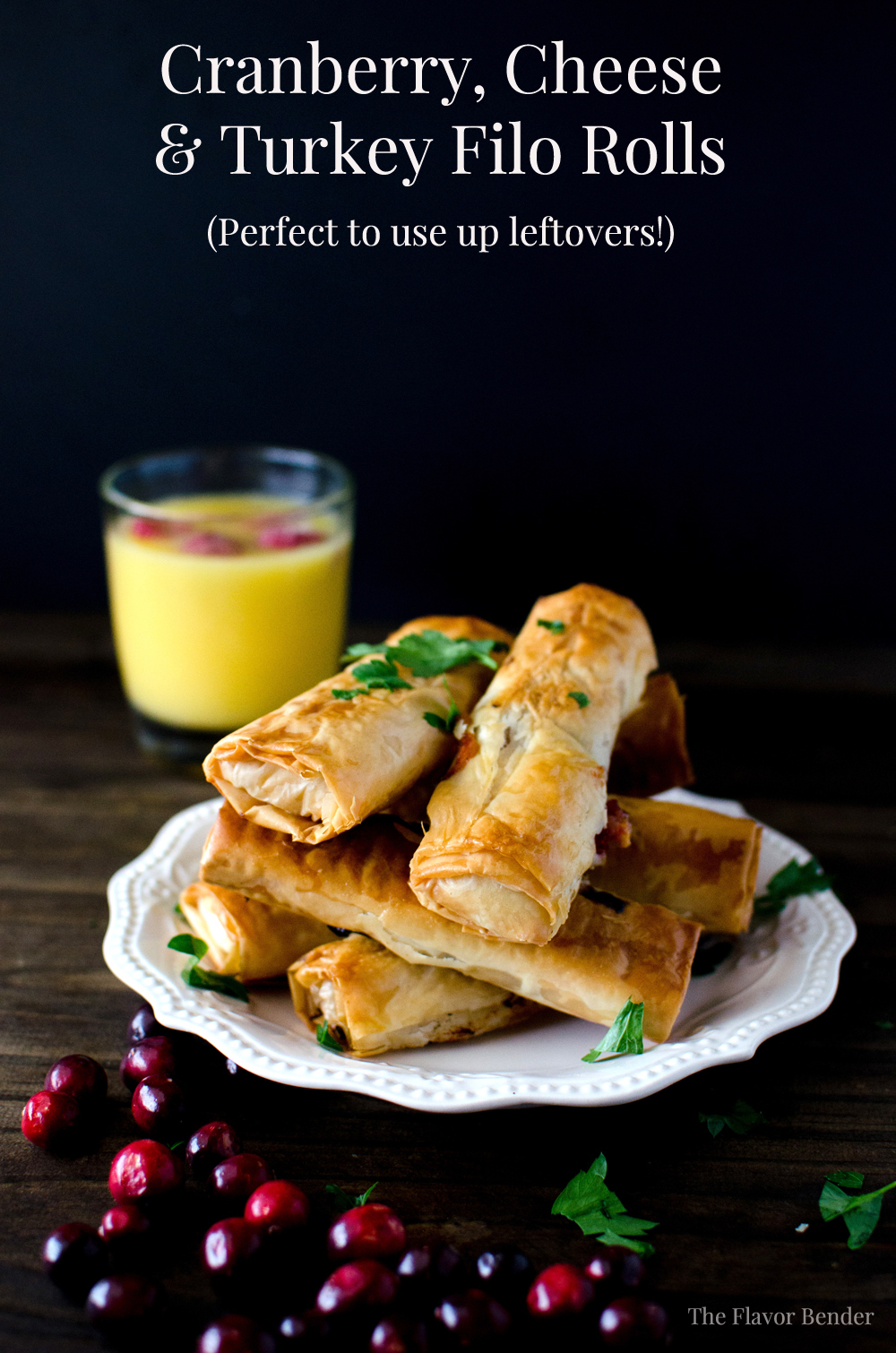 "Transform your leftover turkey and cranberry sauce into these delicious Cranberry, Cheese & Turkey Filo Rolls (Or Phyllo Rolls) and find out just how amazing even those leftovers could taste!" Get The Flavor Bender's Recipe Here: Cranberry Cheese and Turkey Phyllo Rolls.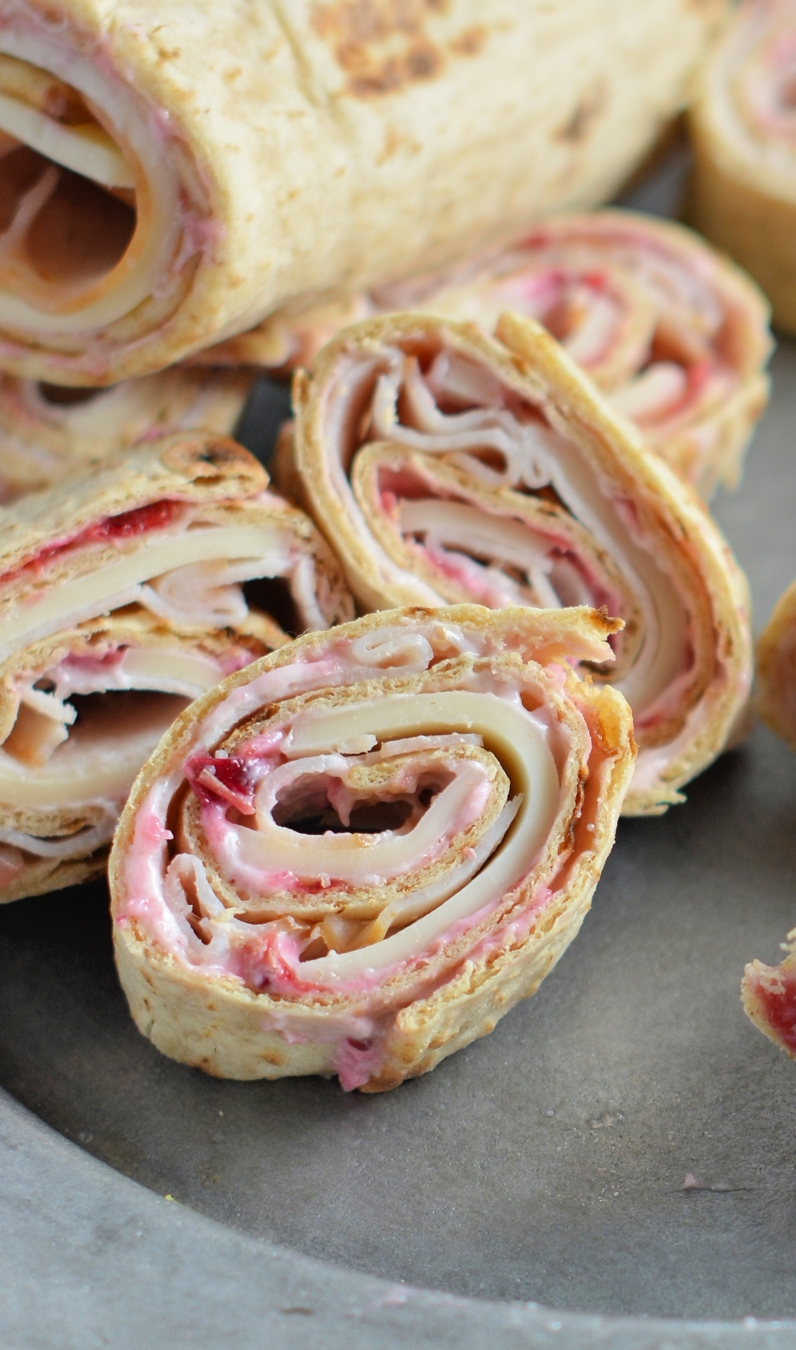 "What to do with all the little bits of leftovers? Make Turkey, Swiss and Cranberry Mayo Roll-Ups!" A wonderful lunch & snack idea for meal planning! Get Savory Experiment's Recipe Here: Turkey Swiss & Cranberry Mayo Rolls Ups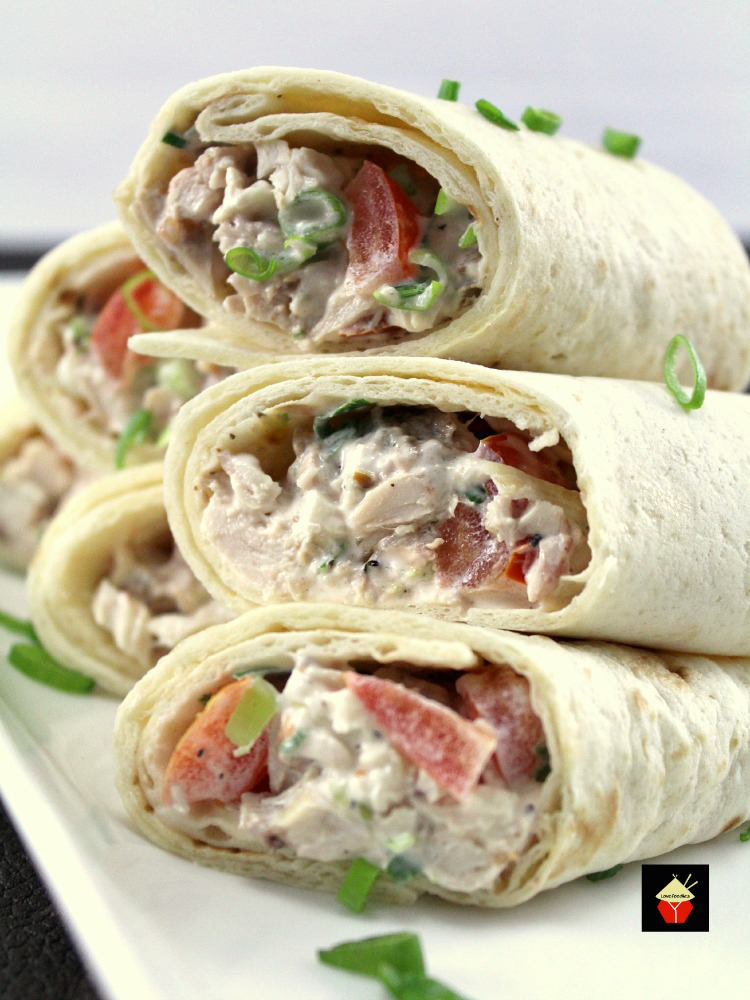 Love Foodies shared with me her Deluxe Chicken Salad Wraps. "The filling is made up of left over roasted chicken or turkey, creamy mayonnaise and herbed cream cheese and a good measure of crispy salad items." Another great recipe to make for lunch when it's time to clock back in after the holidays.  Get the recipe here: Deluxe Chicken Salad Wraps.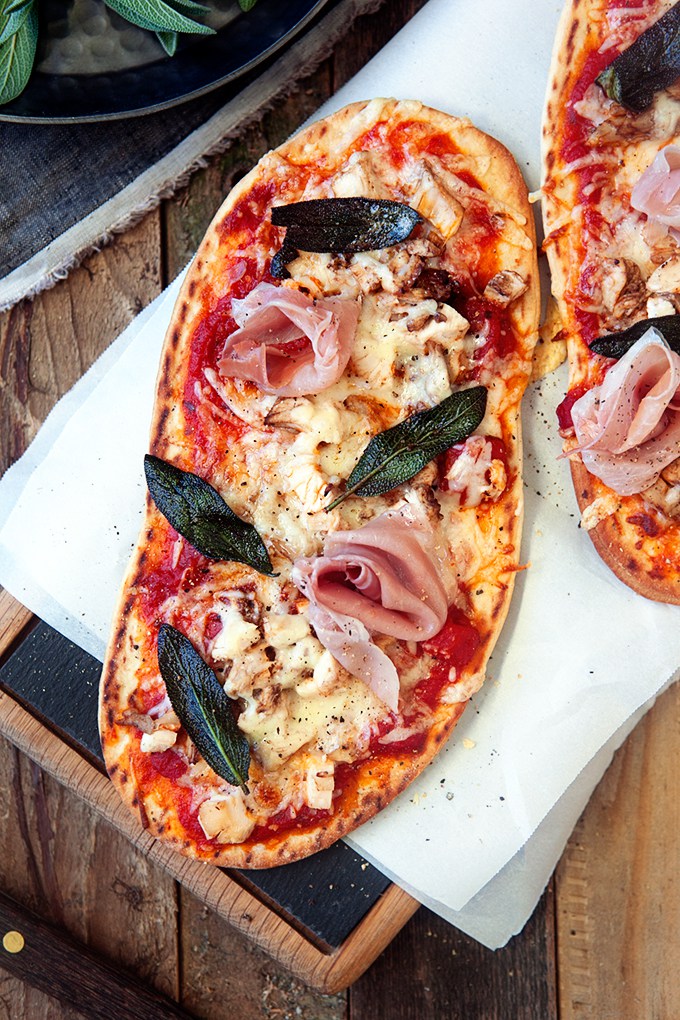 Yum! Some The Wiser says – "This is what you do with your Thanksgiving Turkey Leftovers! Turn them into a really easy, delicious Roasted Turkey and Prosciutto Pizza." Get the recipe here: Roasted Turkey Prosciutto Pizza with Crispy Brown Butter Sage.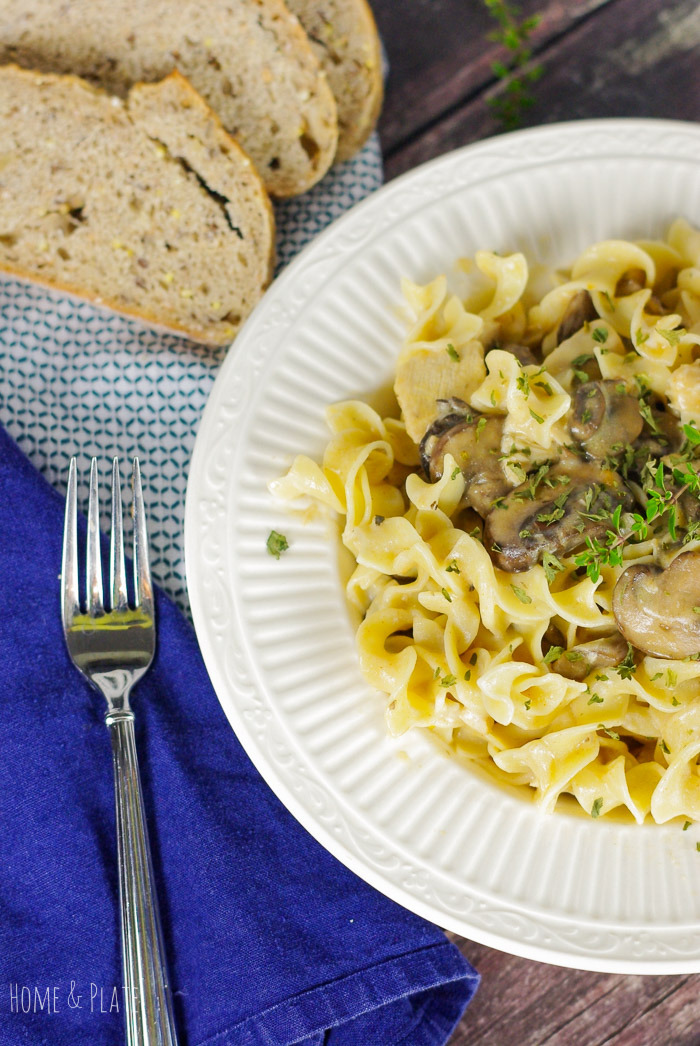 "Make good use of leftover Thanksgiving turkey with this easy, saucy Turkey Mushroom Stroganoff" from Home & Plate. Get the Recipe Here: Turkey Mushroom Stroganoff.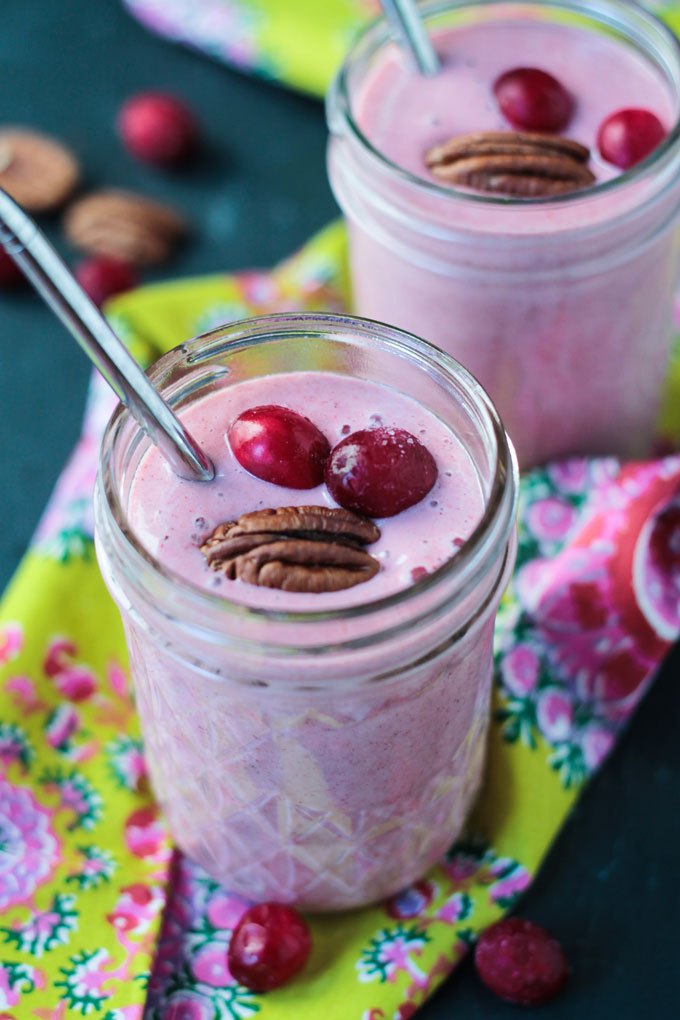 Veggie Inspired Journey shared her Cranberry Smoothie that "uses any leftover cranberry sauce you have lying around from the holidays". I can't wait to make this one! Get the recipe here: Cranberry Smoothies.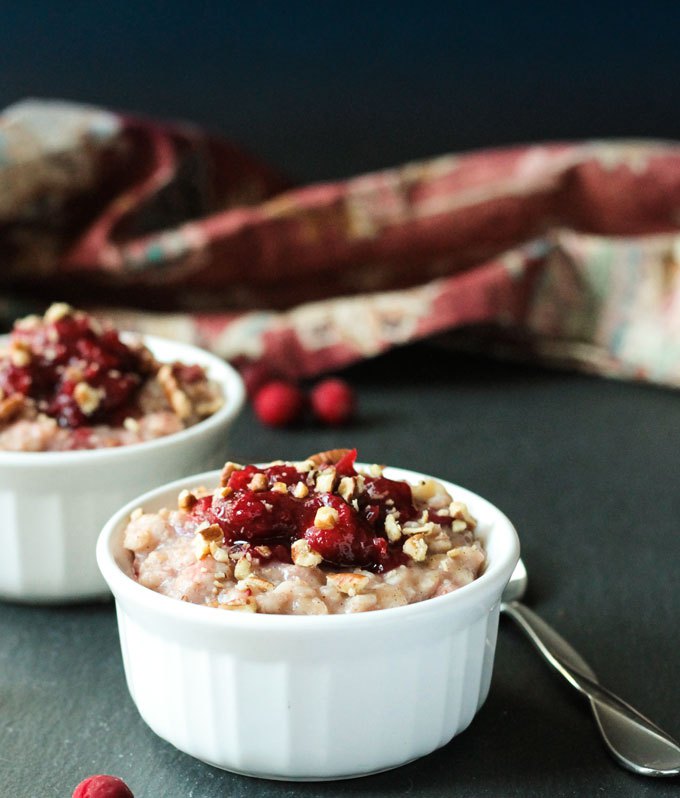 Veggie Inspired also shared this Creamy Cranberry Oatmeal to transform your leftover cranberry sauce into a delicious breakfast.  Get the recipe here: Creamy Cranberry Oatmeal.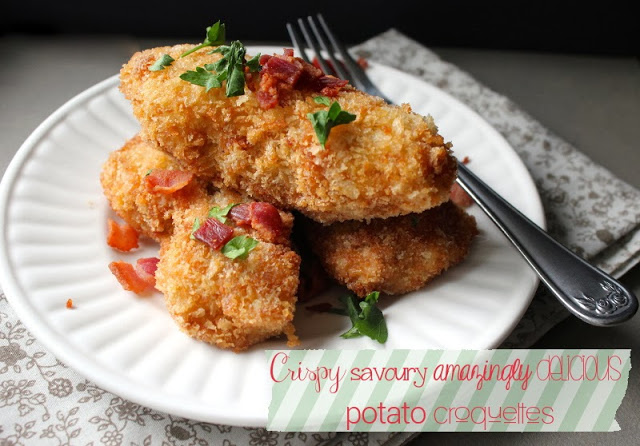 She Eats has this Potato Croquette that can help you "repackage" your leftover potatoes. Get the recipe here: MASHED POTATOES: LIGHT & FLUFFY CRISPY FRIED POTATO CROQUETTES.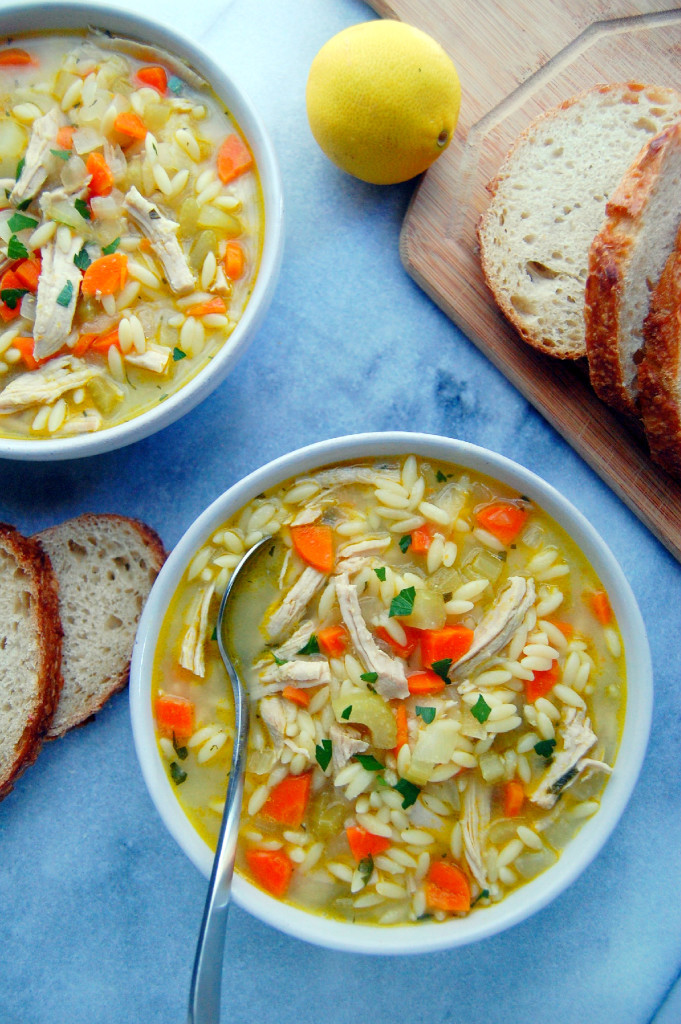 Uproot From Oregon says this "Turkey Orzo Soup has a zesty flavorful broth with meaty pieces of turkey breast, comforting orzo pasta, and plenty of veggies, perfect for chilly fall evenings when you want a filling bowl of soup." Get the Recipe Here: Turkey Orzo Soup.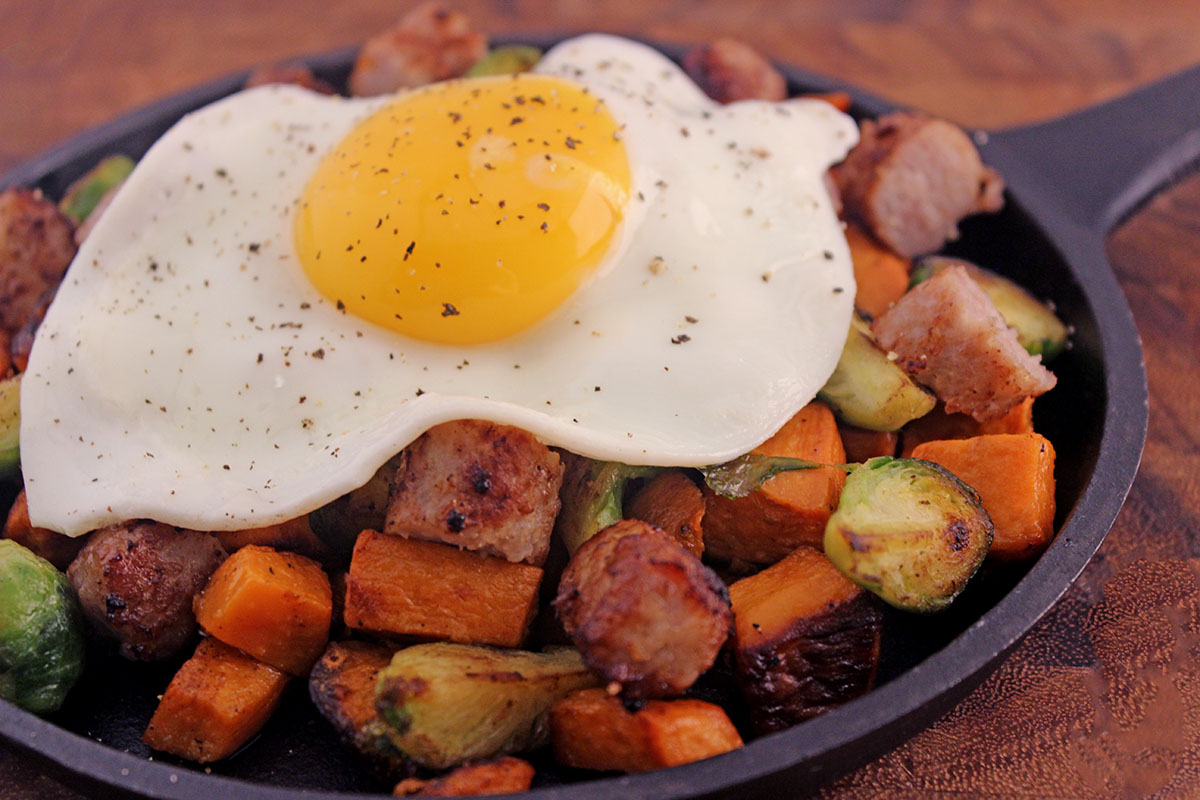 Another dish to help make use of your sweet potatoes is this Sausage and Egg Skillet from Dinner then Dessert.  Get her recipe Here: Sausage and Egg Skillet.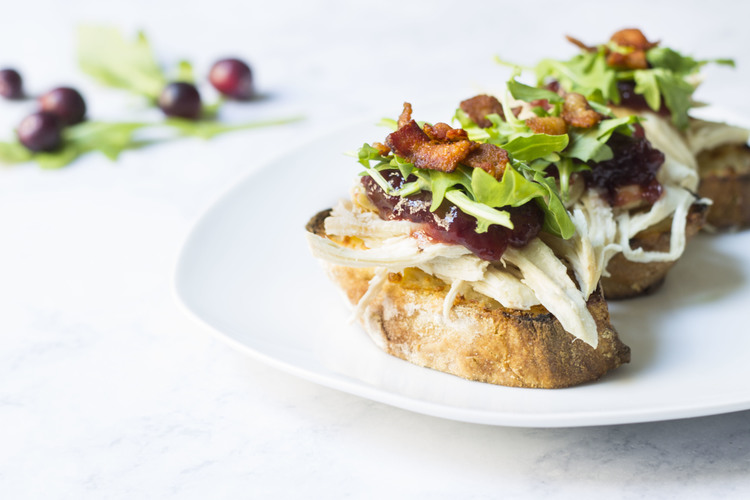 These beautiful Leftover Turkey Tartines "are a cross between a sandwich and a crostini".  Get Mon Petit Four's Recipe Here: Leftover Turkey Tartines.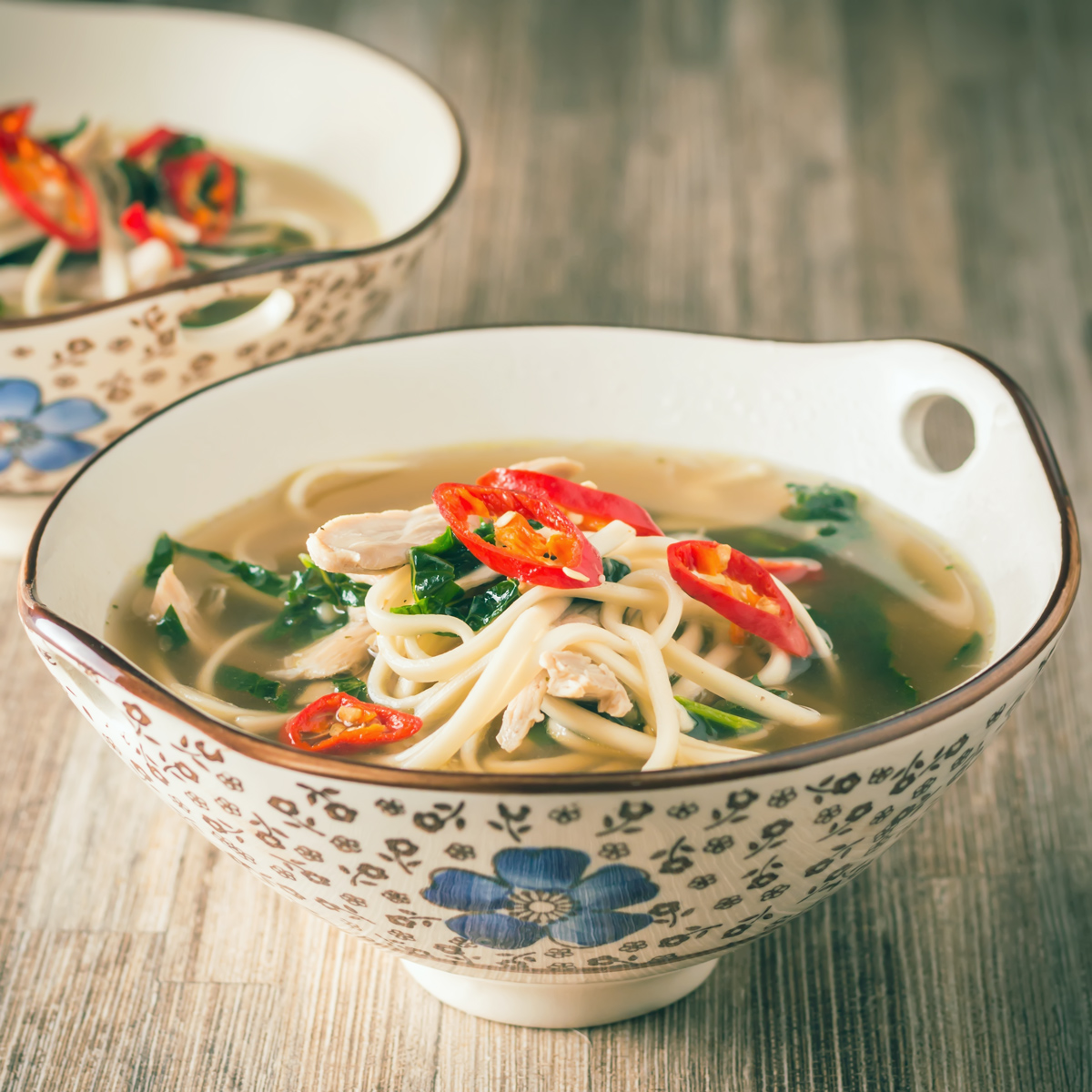 Wow Krumpli you blew my mind with this Asian Chicken Soup: Using Left Over Roasted Chicken. I'm definitely using my leftover turkey for this one! Get the recipe here: Asian Chicken Soup.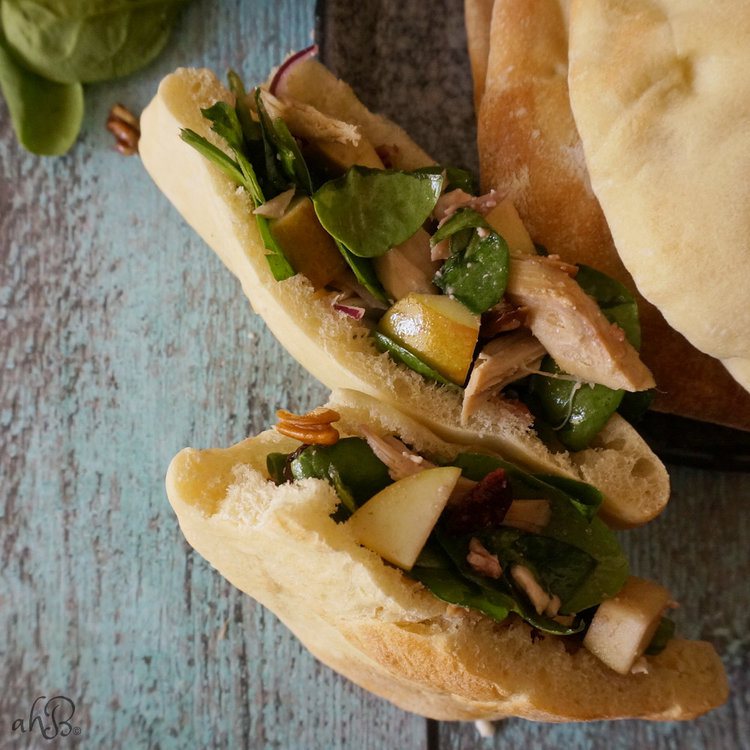 Accidental Happy Baker's Harvest Turkey Salad Pitas "combine turkey, fresh spinach, apples, pecans, tangy feta, tart cranberries, and red onions with the easiest homemade raspberry vinaigrette." Recipe Here: Harvest Turkey Salad Pita Harvest Turkey Pita .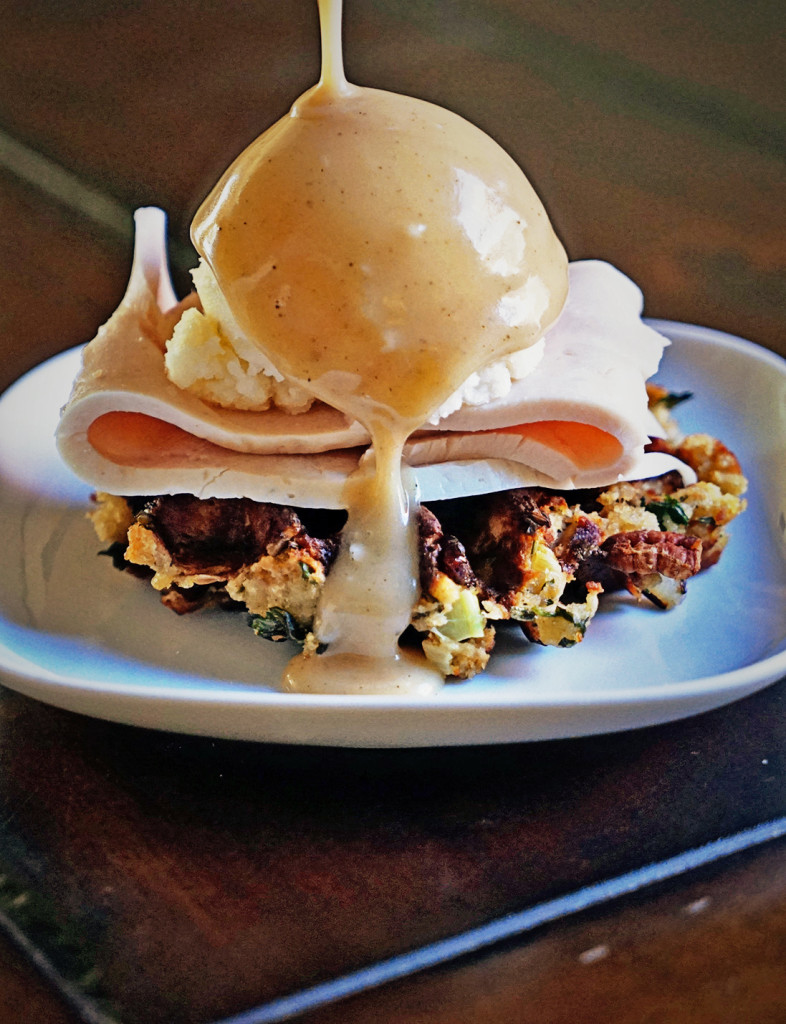 Whoa! Did Kevin Is Cooking just do this?? Yep! He made CRANBERRY PECAN STUFFED WAFFLES WITH TURKEY MASHED POTATOES AND GRAVY. And it looks fabulous! Get Recipe Here: Cranberry Pecan Stuffed Waffles with Turkey and Mashed Potatoes.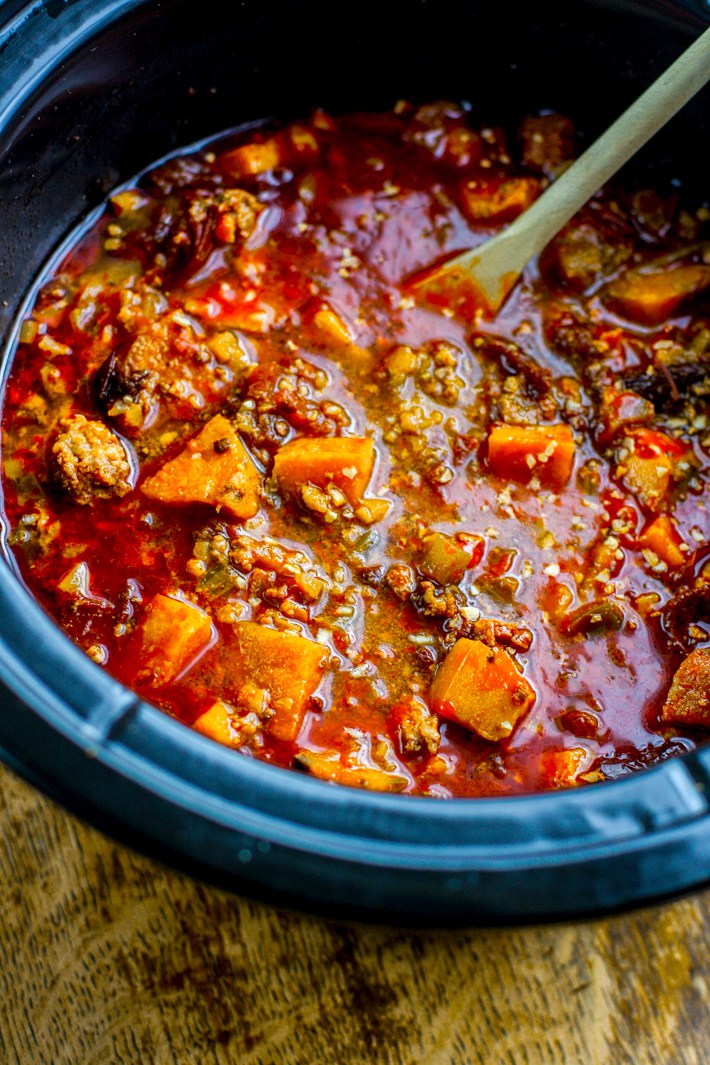 Cotter Crunch says "This Chipotle Chili recipe is healthy but hearty, and has a kick of spice!" Get the recipe here: Chipotle Chili.
"These are quick and Easy Gluten Fee Spiced Cranberry Muffins that you can whip up with your leftover cranberry sauce" from Cooking On The Weekends. Get the Recipe Here: Gluten Free Spiced Cranberry Muffins.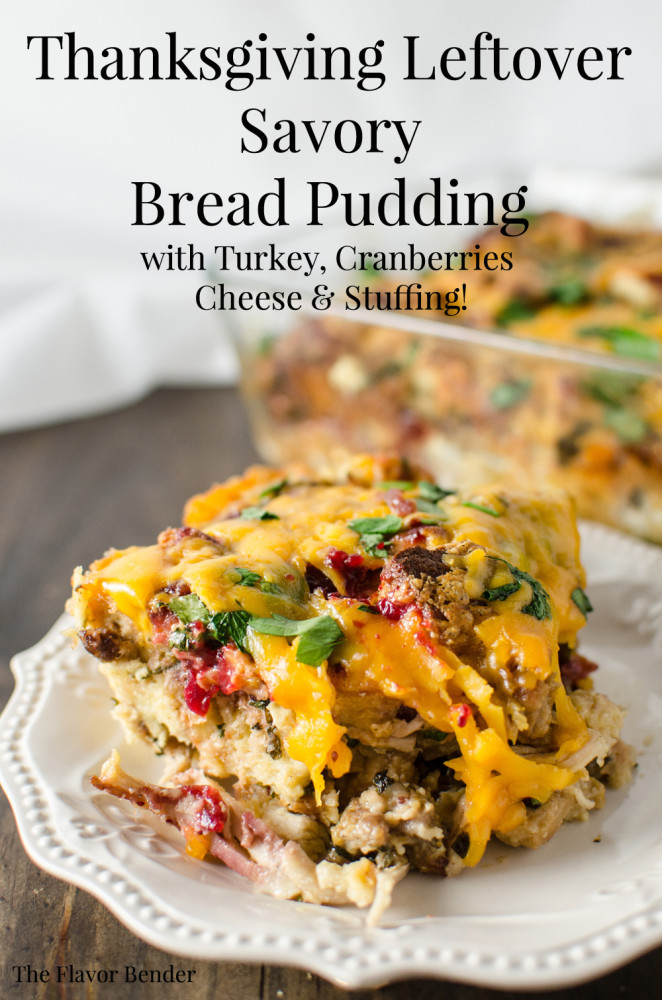 Transform boring leftovers into this delicious Thanksgiving Leftover Savory Bread Pudding from The Flavor Bender Get the recipe here: Thanksgiving Leftovers Savory Bread Pudding.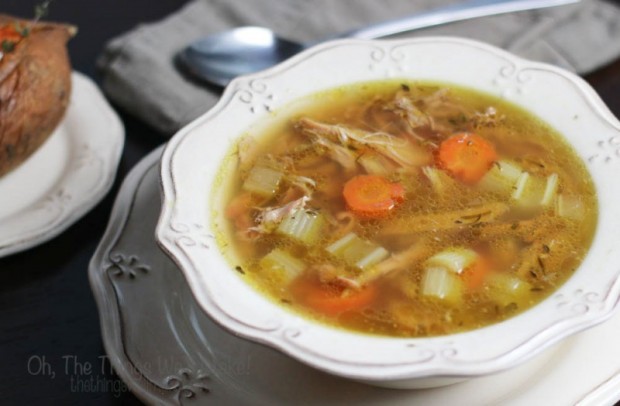 Oh The Things We'll Make made this Thanksgiving Leftover Soup with bits and pieces of carrots, broth, and of course turkey! (Reminds me of Home!) Get the Recipe Here: Thanksgiving Leftovers Soup.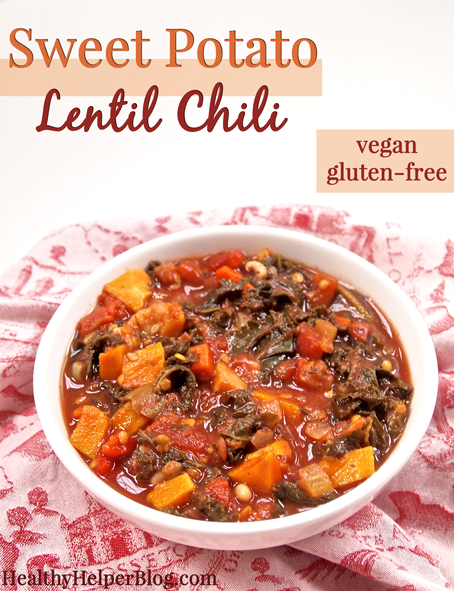 Any Sweet Potatoes Left? Try Healthy Helper's Sweet Potato Lentil Chili. Get the Recipe Here: Sweet Potato Lentil Chili.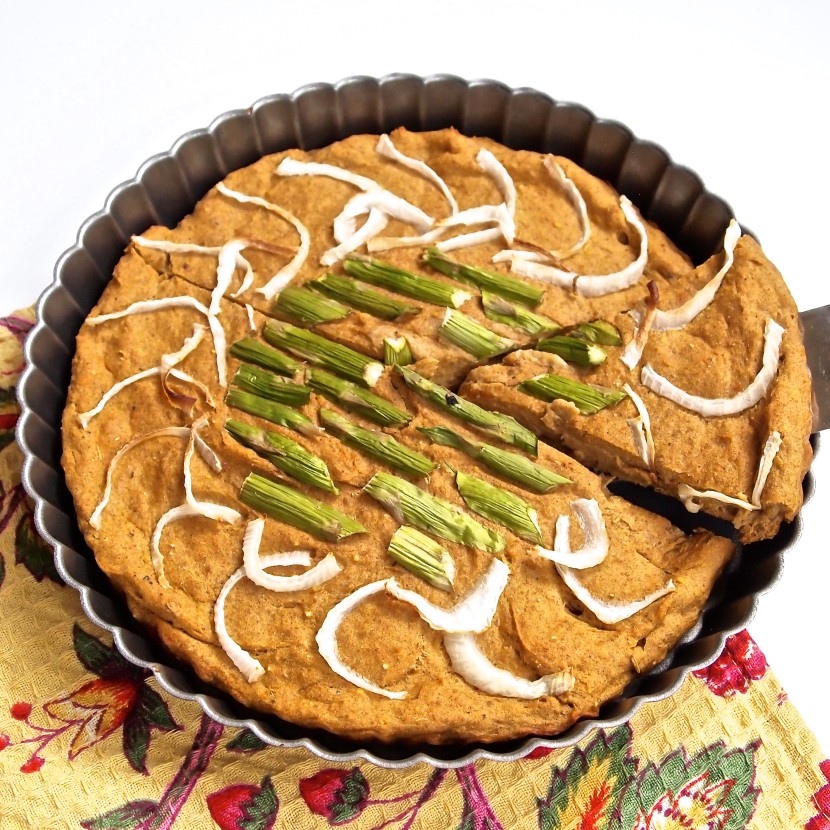 Don't let not one sweet potato go to waste! Create Healthy Helper's Soy Free Vegan Frittata. Recipe Located Here: Soy-Free Vegan Frittata.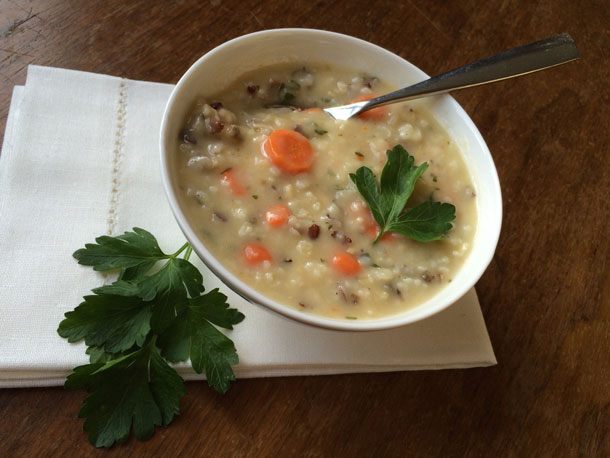 Warm up with this Cream of Turkey and Wild Rice Soup from Simple Seasonal! Get the Recipe Here: Creamy Turkey Wild Rice Soup.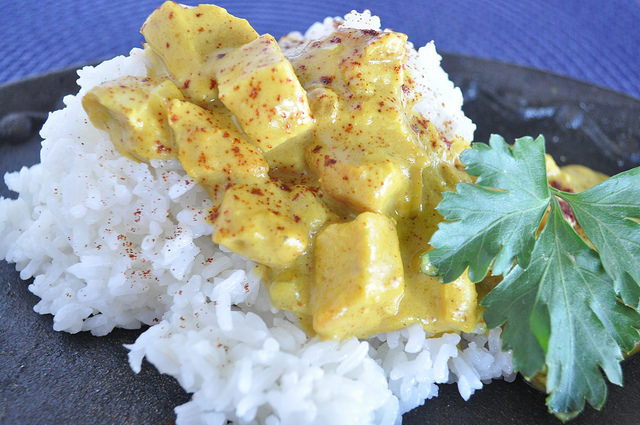 Turn your turkey into a curry with Pepper Ever After's Balboa Island Curry Sauce. Recipe Here: Island Curry Sauce.
Create Mindfully has some pretty good appetizers with these Small Bites with Cranberry Sauce and Orange. Recipe Here: Small Bites with Cranberry Sauce.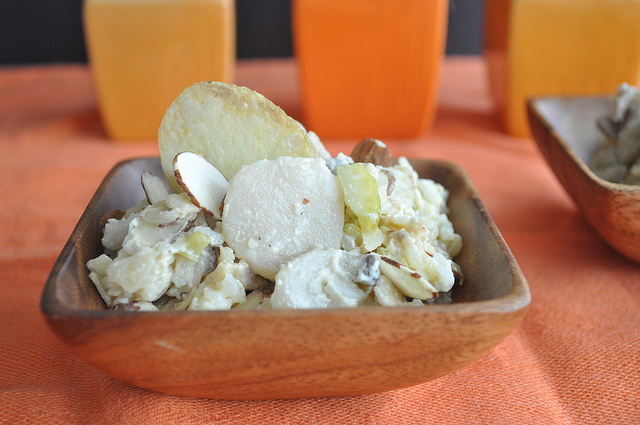 Turkey or Chicken Casserole coming right up from Pepper Ever After. Recipe Here: Chicken or Turkey Casserole.
 Happy Cooking!
With Love,

P.S. Enjoy this post on Buzzfeed and vote away! Buzzfeed Link Here: 18 Delicious Ways to Get Rid of Thanksgiving Leftovers.