It's still officially summer, so I felt it was on right to share this easy no churn Dulce de Leche Ice Cream. This is a creamy ice cream that has great flavor due to two key ingredients……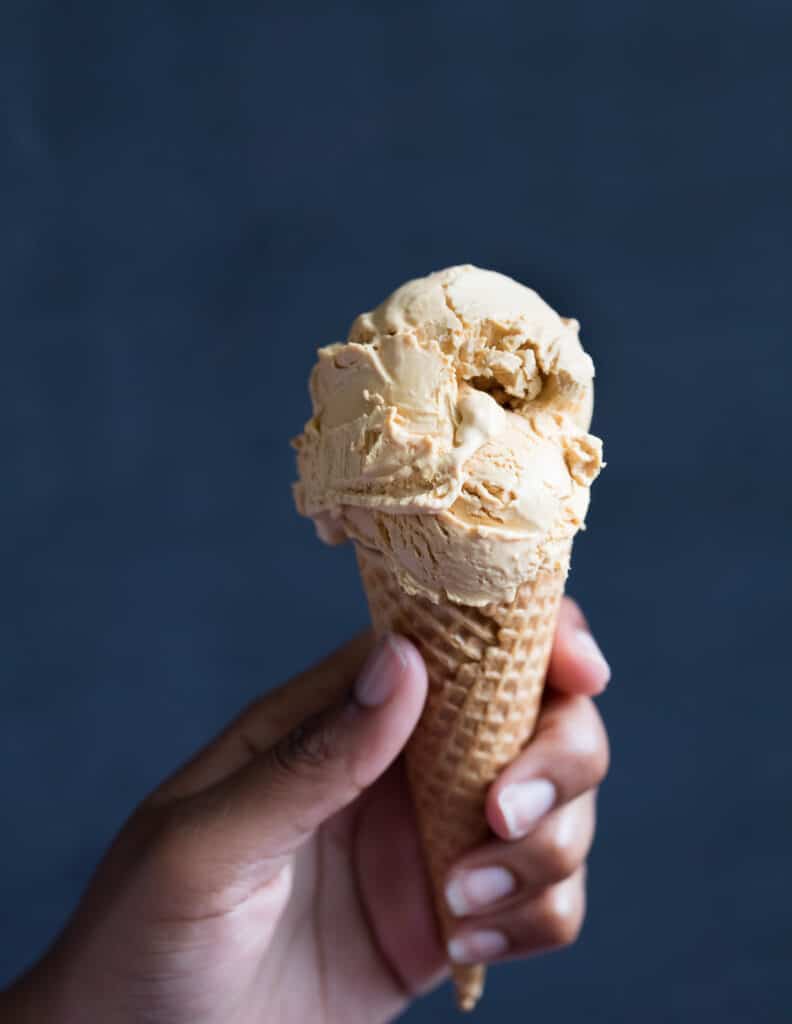 Hello All! School has started…. I asked my child if they were ready to go back, and I got a quick response – NO! Well, it's time for you to go back, so get over it! Outside of all the back to school items, sales, and information on every social media timeline, I'm starting to see fall and pumpkin recipes already!
Jesus! Already! We move so quickly! Or do I just feel this way because it's still hot as fish grease here in Texas?? Whatever the case may be, I figured I better hurry up and share this ice cream recipe before the fall recipes take over….
I have worked on this recipe for a bit. I wanted a Dulce de Leche Ice Cream that included Mexican Vanilla. The first take, I overkilled on the Mexican Vanilla. That crap tasted like medicine! Yuck! The next time I made it I felt it need more Dulce de Leche.
Then, I traveled to Mexico for the summer…. And I grabbed a bottle of pure Mexican Vanilla…. When I got home I made this ice again, with just a pinch of kosher salt and a dash of pure Mexican Vanilla. I was in love! The flavors came together beautifully! It was like each flavor was meant for each other… I was very inpatient waiting for this ice cream to freeze… The only comfort I had was licking the mixing bowl until it was time….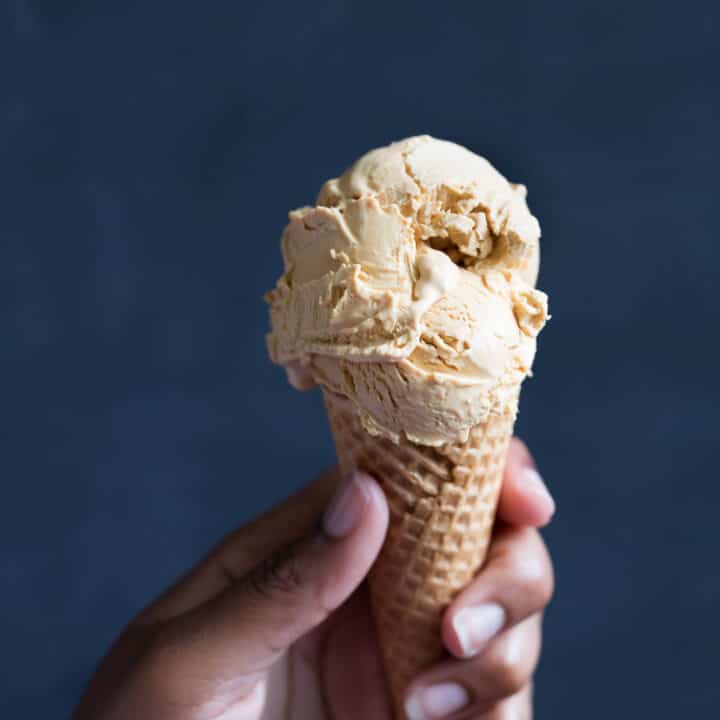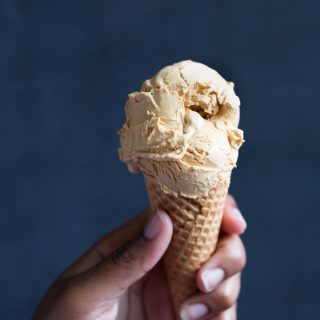 Ingredients
1&1/2

cups

dulce de leche

1 /2

cup

milk

1 & 1/2

cups

heavy cream

1

teaspoon

Pure Mexican Vanilla

1

teaspoon

sea salt
Instructions
Place of the ingredients (expect the sea salt) into a food processor.

Blend all ingredients until well blended.

Place prepared ice cream into a deep dish pan.  Cover.  

Freeze for at least 8 hours before serving.  
Notes
I use a bread pan to place my prepared ice cream in...  
Please note that I am not a nutritionist, and the nutritional information is an estimate only. It varies based on the products and brands used.