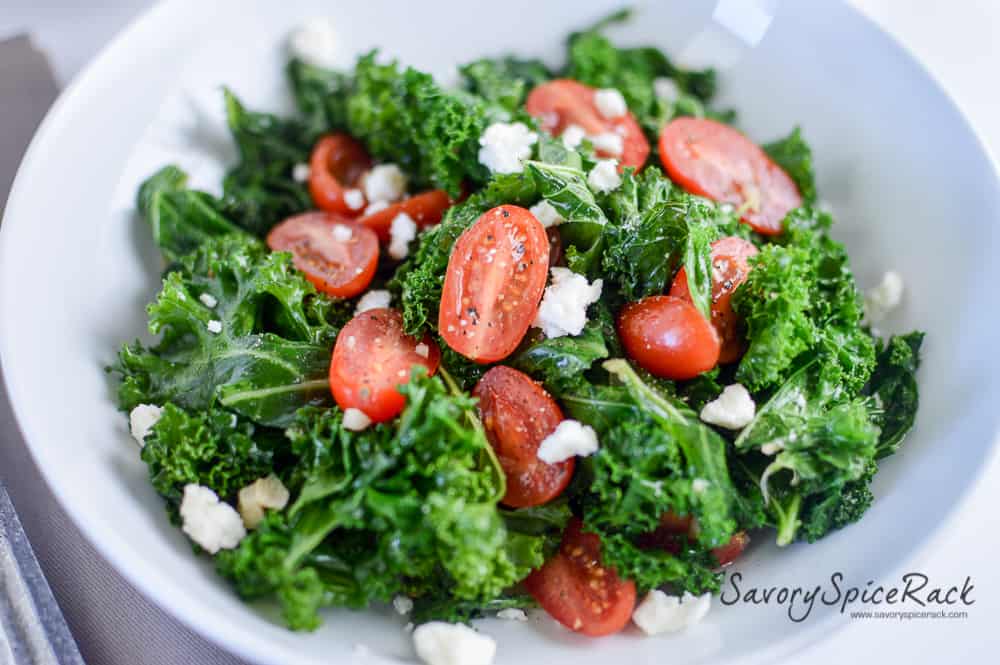 After a carb blowout party this past weekend, I had to get us back on track with some veggies.  It was almost healthy…… Until I added brown butter!  Ha!  I just had to taint this dish with some homemade brown butter….  Sorry!  But it was so good!
Why is kale and tomatoes sauteed in garlic brown butter so good?  Because browned butter is like no other.  When butter is browned, it causes the butter to have a toasted nutty flavor.  I didn't know what I was missing with my big chunks of butter I add to my food from time to time.  From now on I will brown butter for many dishes to come that require butter.
And don't worry, making browned butter is much easier than it seems.  I placed a how to video below to help show you step by step how to make brown butter.
http://https://youtu.be/hw8hT47NNyg
All in all, it takes me minutes to make this dish from start to finish.  I start by cleaning and chopping my kale.  But you can purchase pre-cut kale to save more time…  It's up to you….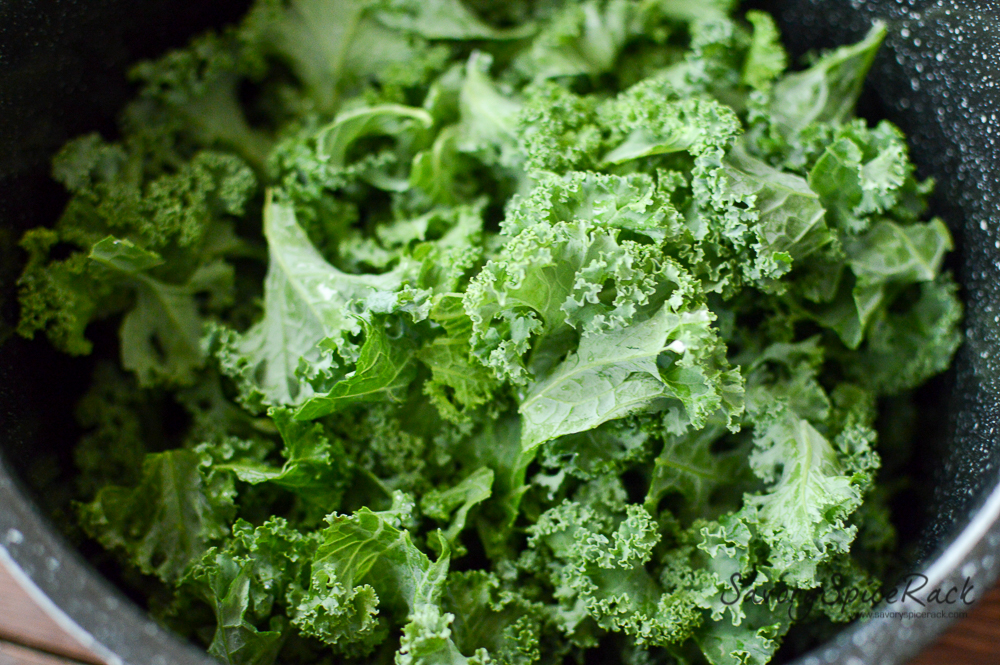 After that I slice up some cherry tomatoes, sprinkle them with a little salt and pepper.  Then, I set them aside.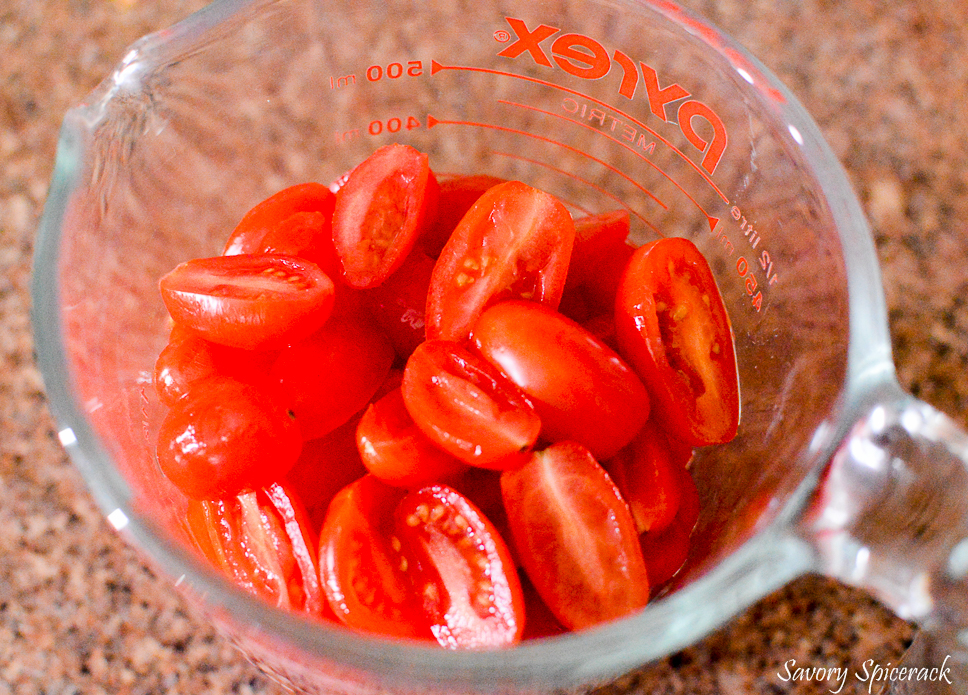 Chop up some garlic, then I get the butter ready.  Once my butter is browned, I place the garlic in the butter, and remove the butter sauce from the hot pan (so I don't over cook the butter – burning it).  I use the same pan to cook my kale.  Which takes minutes to cook the kale.  And when my kale has wilted, I throw the tomatoes in at the end just so they can heat through.  And that's its!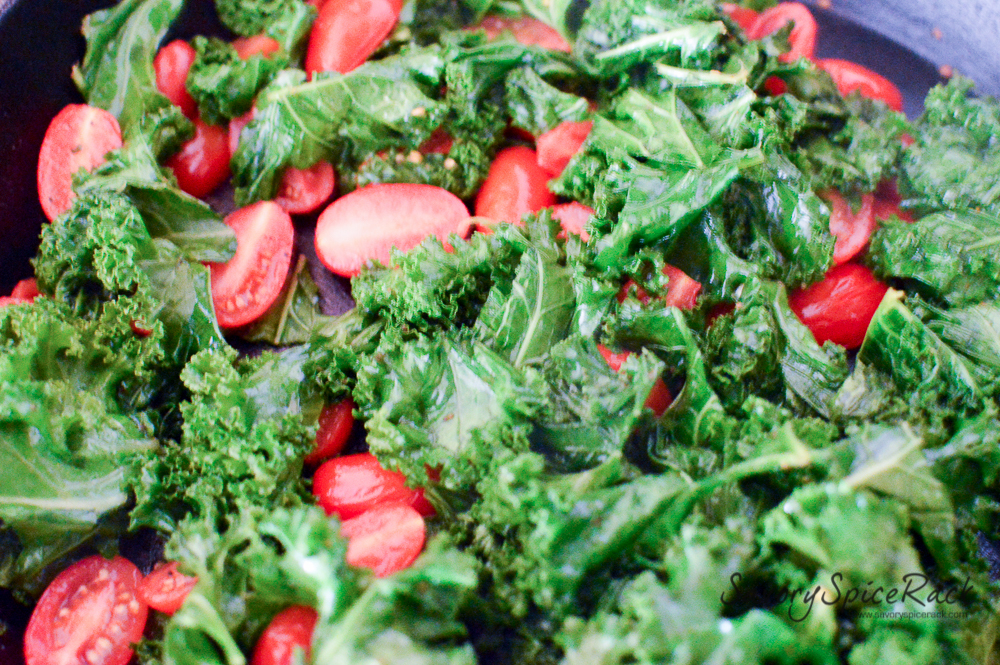 Top the dish with some crumbled cheese.  I used some crumbled queso fresco and cojita cheeses that I had leftover from some Mexican Street Corn  I made recently.  And you have something truly delicious!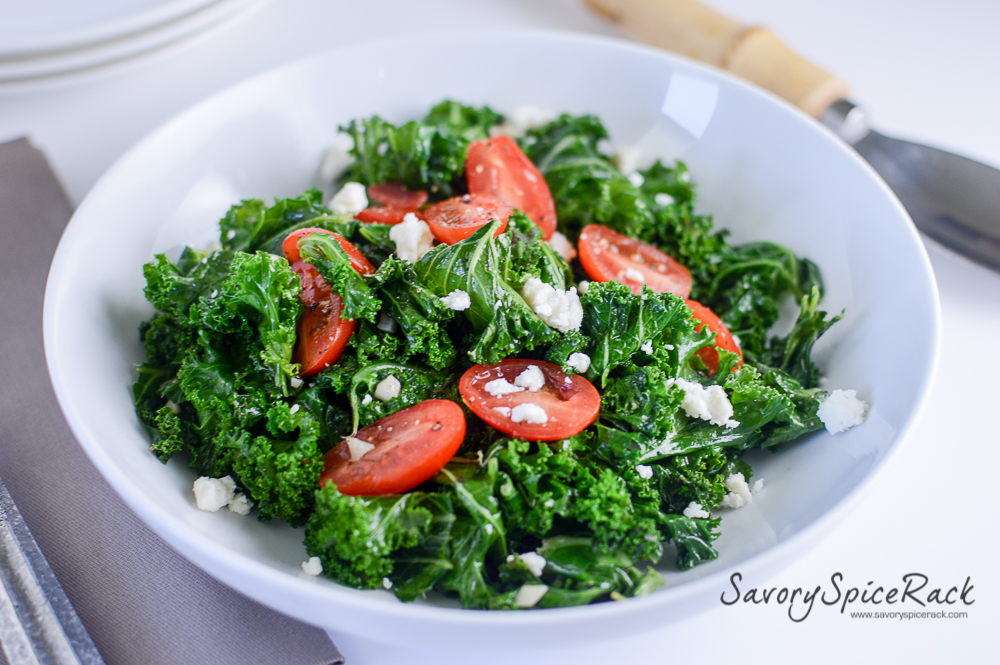 Overall – this can be labeled as an elegant dish to have during a special dinner or meal.  Plus it's QUICK and CHEAP to make.  Making that special dinner that much more special.
♥♥ Stay Connected – like us on Facebook, follow us on Twitter & Instagram & Pinterest!  ♥♥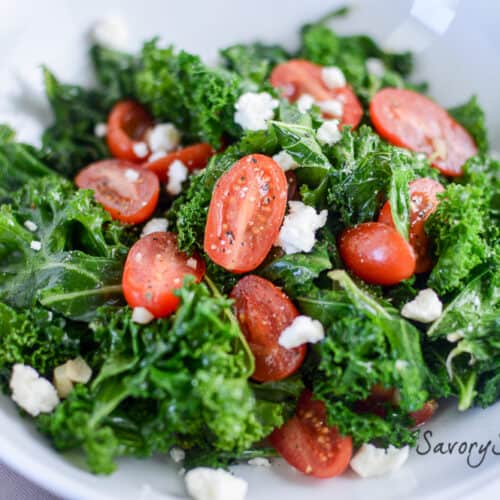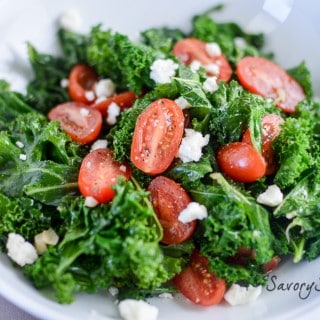 Kale and Tomatoes Sauteed in Garlic Brown Butter
Kale and tomatoes sauteed in garlic brown butter. An elegant dish that is budget friendly, easy, and full of vegetables with a nutty flavor from the butter.
Print
Pin
Rate
Ingredients
2

bunches of kale

2

cups

of sliced cherry tomatoes

8

garlic cloves

(minced - finely chopped)

4

tablespoons

unsalted butter

Kosher Salt

Fresh Ground Black Pepper
Instructions
Clean and roughly chop the kale. I like to remove the steams from the kale. Set aside.

Slice the cherry tomatoes in half. Add a pinch of salt and about 1/4 teaspoon fresh ground black pepper to the tomatoes. Set aside.

Mince/finely chop your garlic cloves. Set aside.

Place your butter in a light colored pan.

Heat the pan to medium high heat.

Stir the butter constantly as it melts. You should see the butter start foaming up.

The foam will decrease and you should see the butter has browned (it usually takes a few minutes for the butter to brown once you have started cooking the butter).

Once you see the butter has browned, immediately remove the pan from the heat source, and add the chopped garlic. The garlic will cook in the hot butter.

Now place this butter sauce in a heat safe bowl and set aside.

Add the kale to the same pan the butter was cooked in. Then, drizzle the butter sauce over the kale.

Cook the kale for about three to five minutes or until the kale wilts using medium high heat. Make sure to stir the kale frequently while cooking the kale.

Then, add the tomatoes to the pan, and remove the pan from the heat source. You just want the tomatoes to heat through.

Salt and pepper to taste.

Top with crumbled cheese.
Notes
I like to use a large dutch oven to cook this dish because the uncooked kale takes up a lot of space before it is cooked.
Please note that I am not a nutritionist, and the nutritional information is an estimate only. It varies based on the products and brands used.