EASY. SIMPLE. TASTY……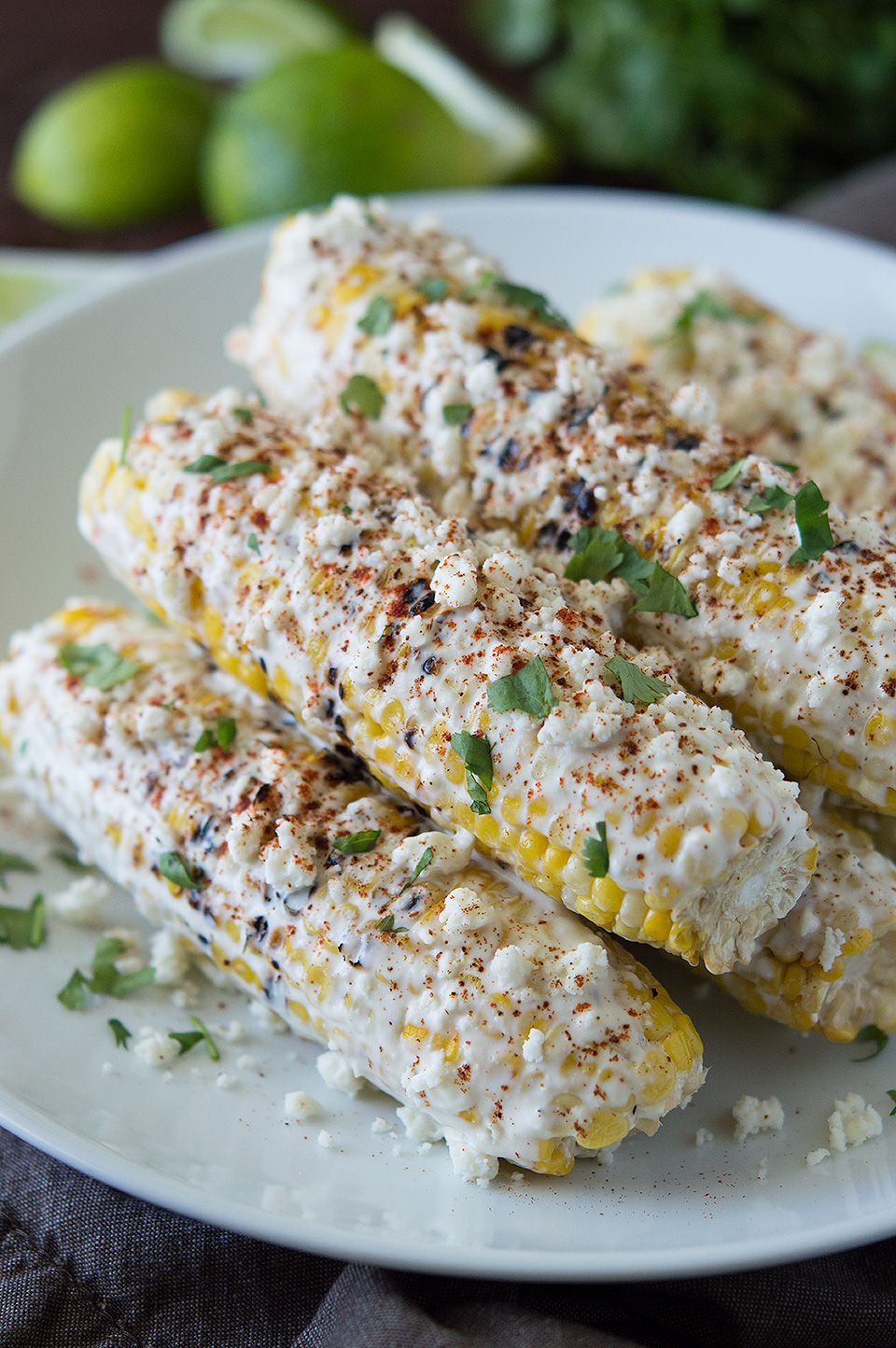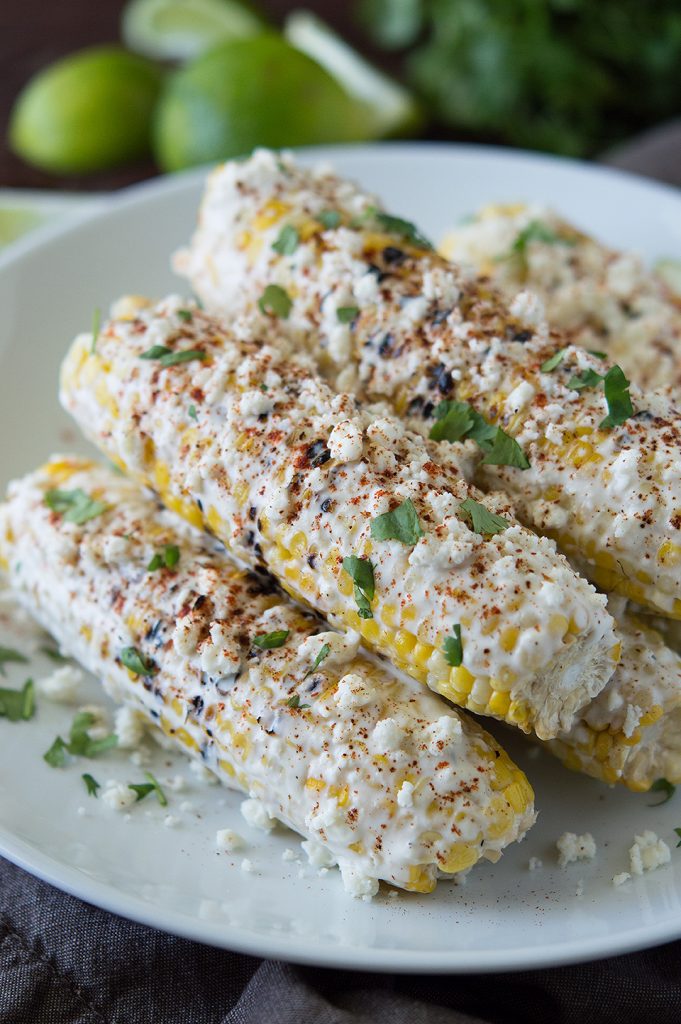 I am officially hooked on this – Elotes – Mexican Street Corn….  It is a piece of roasted or grilled corn that is lathered with mayoannise and sour cream, chili powder, salt, pepper, and cheese.  It sounds weird, but the combination actually tastes really good.  Don't knock it until you try it!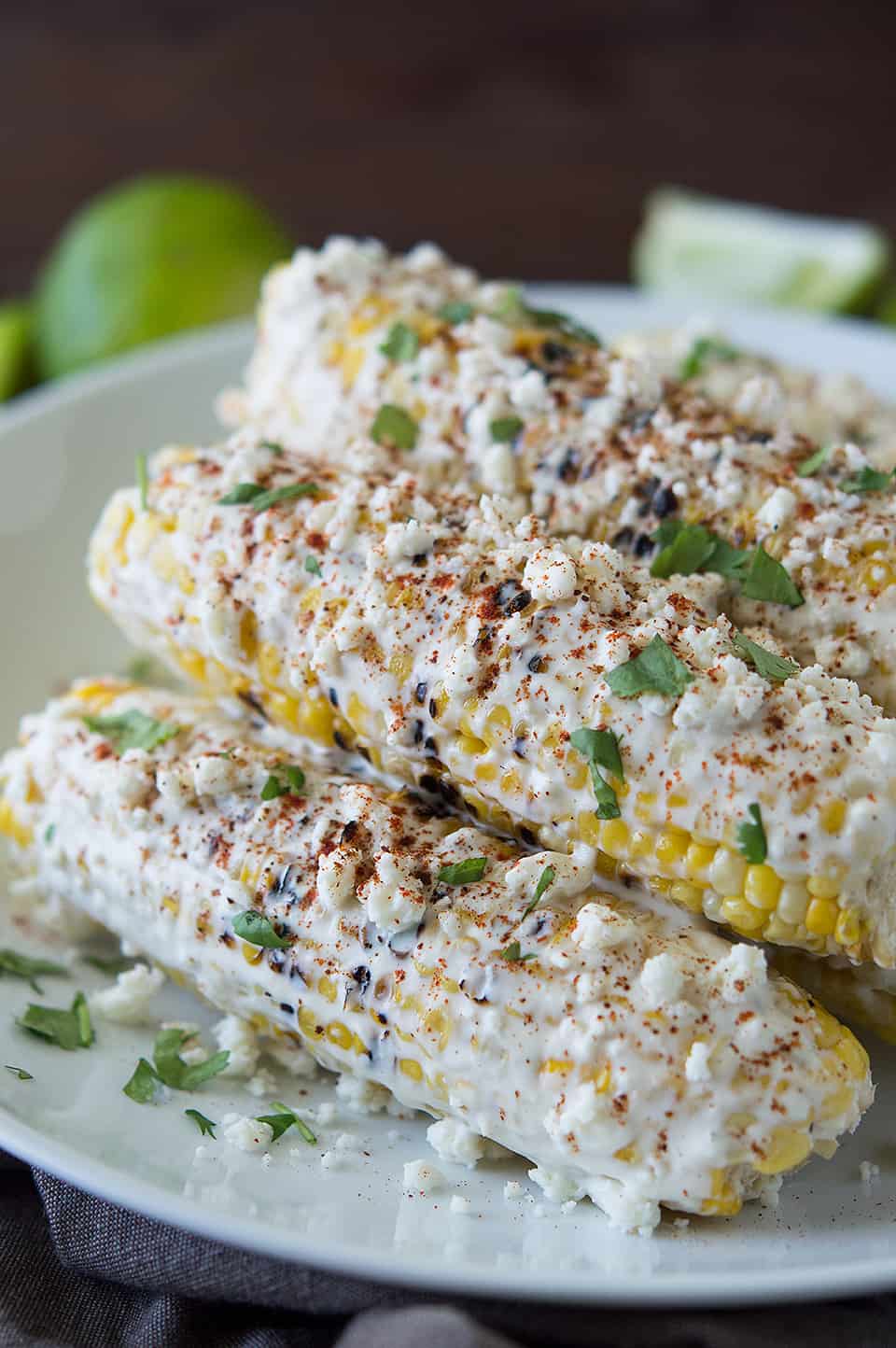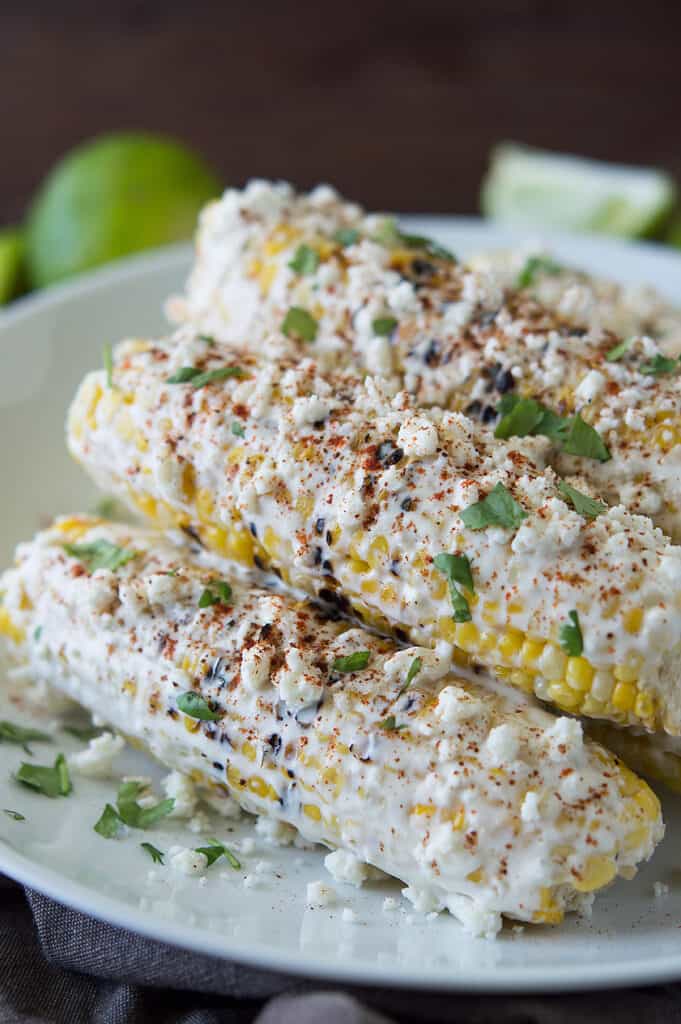 Every week I order a produce basket through one of my local co-op produce companies, and this past week I got a lot of corn.
And I saw this recipe floating around everywhere on different social media outlets and decided to give it a try.  My plans were to not share (because there are a ton of recipes for this online everywhere), but what sense would that make???  That defeats the whole purpose of why I started this website…..  Which is to share what I find…  So here is my take on this EASY and SIMPLE dish….
Grab some of these cheeses if you can:  Queso Fresco or Cojita cheeses.  These are Mexican Cheeses.  I found some at Walmart, and at a local Hispanic Grocery Store.  Here is what they look like when you are looking for them: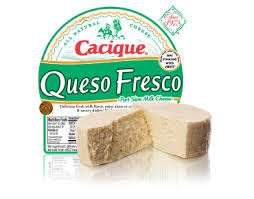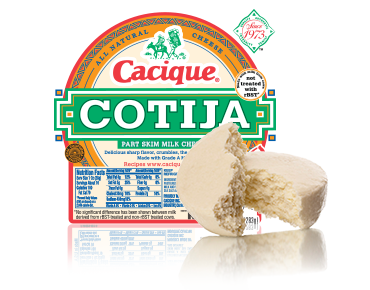 These cheeses have a mild flavor, tangy flavor..  If you can't find these particular types of cheeses in your area, I read somewhere that you can use feta to crumble on the corn….
Here is what the chili powder looks like: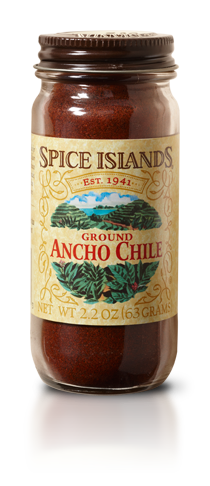 And here is an awesome video that shows you the cooking process for these lovely little treats to help guide you because I did not take pictures…  Also it shows you how to grill them if that is how you would like to cook your corn.
Enjoy!
Meal Planning Tip – Other dishes to help make this a complete meal: My Easy Mexican Rice and Easy Slow Cooker Charro Beans.
♥♥♥ Stay Connected – like us on Facebook, follow us on Twitter, Instagram, and Pinterest!  ♥♥♥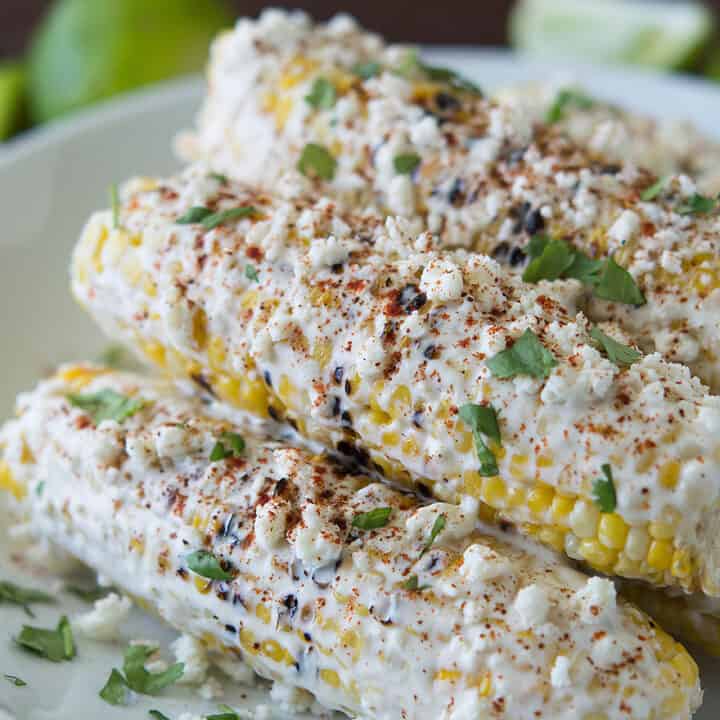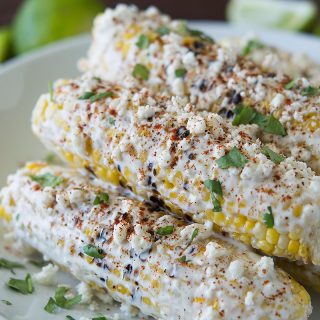 Elotes - Mexican Street Corn
Easy tasty side dish. That adds a different taste to your corn on the cob. Sweet and Savory all wrapped in one.
Print
Pin
Rate
Ingredients
4

corn on the cob

1/2

cup

queso fresco or Cotija cheese crumbled

(I like to have extra for garnish)

1/8

cup

Mayonnaise

(I use reduced fat mayo)

1/2

cup

Mexican Crema

(Mexican Sour Cream) or regular sour cream

Salt

Pepper

4

teaspoons

Ancho Chili Powder

1/4

teaspoon

Smoky Paprika

(optional)

1/8

to 1/4 cup Cilantro

(optional - used as garnish)

1

lime

(optional)
Instructions
Preheat oven to 400 degrees.

Leave the corn in the husk, and place on baking sheet.

Cook the corn for about 25 to 30 minutes.

Mix the chili powder and smoky paprika together, and crumble your cheese while the corn cooks.

After corn has cooked, remove corn from oven, and let sit for a minute so you don't burn yourself.

Then, remove husk from corn.

Brush each corn piece evenly with mayonnaise.

Sprinkle each corn piece with salt and pepper (don't use too much salt because your cheese has salt in it).

Then sprinkle a little bit of the Chili powder mix on each corn piece.

Next, roll each piece of corn in the crumbled cheese.

Now sprinkle more of the Chili powder mix on the corn if you like.

Garnish with cilantro.

Squeeze a little lime juice on the corn pieces if you like.
Notes
Some (like in the video) use melted butter also.... Your preference...
I like to use the Mexican Sour Cream. If you can't find this in your area, I have seen recipes for homemade Mexican Sour Cream on the internet.
Please note that I am not a nutritionist, and the nutritional information is an estimate only. It varies based on the products and brands used.