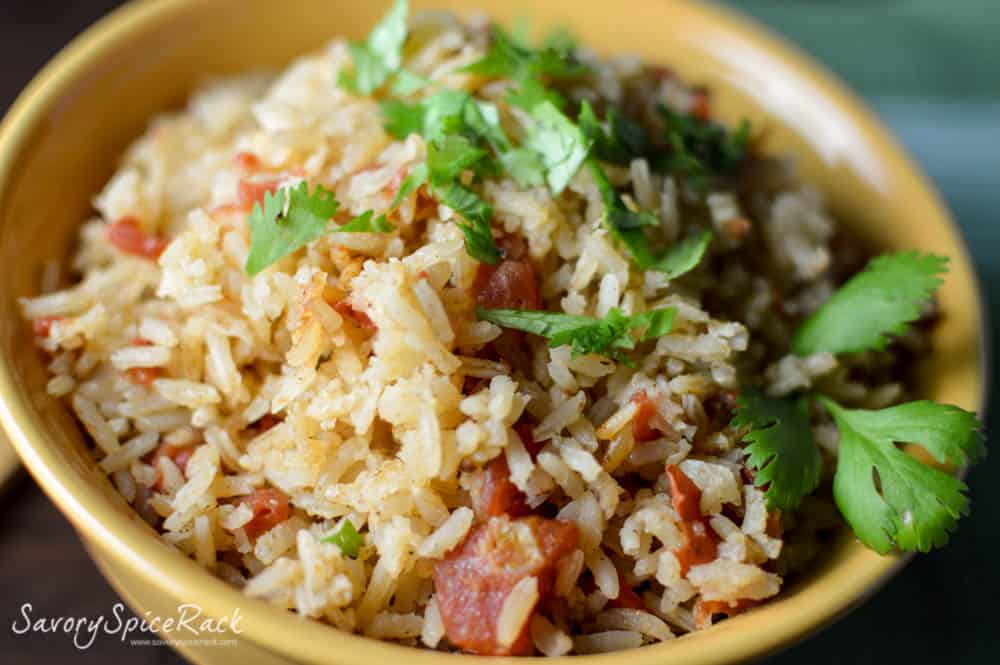 Raise your hand if you are like me and couldn't make a pot of perfect rice to save your life???  Raise your hand if you are like me and would grab a box of Mexican flavored rice to cook?  Or did you spend more than planned at the Mexican restaurant just to get a side order dish of Mexican rice to pair with those lovely enchiladas you made???  Yep been there, done that, and now I am over it.  So, I finally got the whole mysterious trick down to cooking rice, and then I moved on to cooking Mexican rice.
This recipe originated from a dear friend of mine, who makes some of the most awesome Carne Asada and Mexican rice from here to the other side of the Mississippi river.  After experimenting with this recipe several times, this is the final formula that pleased my family's taste buds, and decreased my visits to the Mexican restaurant, thus decreasing my costs…..  Those large containers of Mexican rice at the restaurant can get pretty expensive!  It can cost me about $5.00 to 6.00 (minimum) to get a large container of rice from a Mexican restaurant.  This recipe costs about $2.00 to $2.50, and you get more rice I do believe.  Save a few bucks with me and enjoy the recipe below!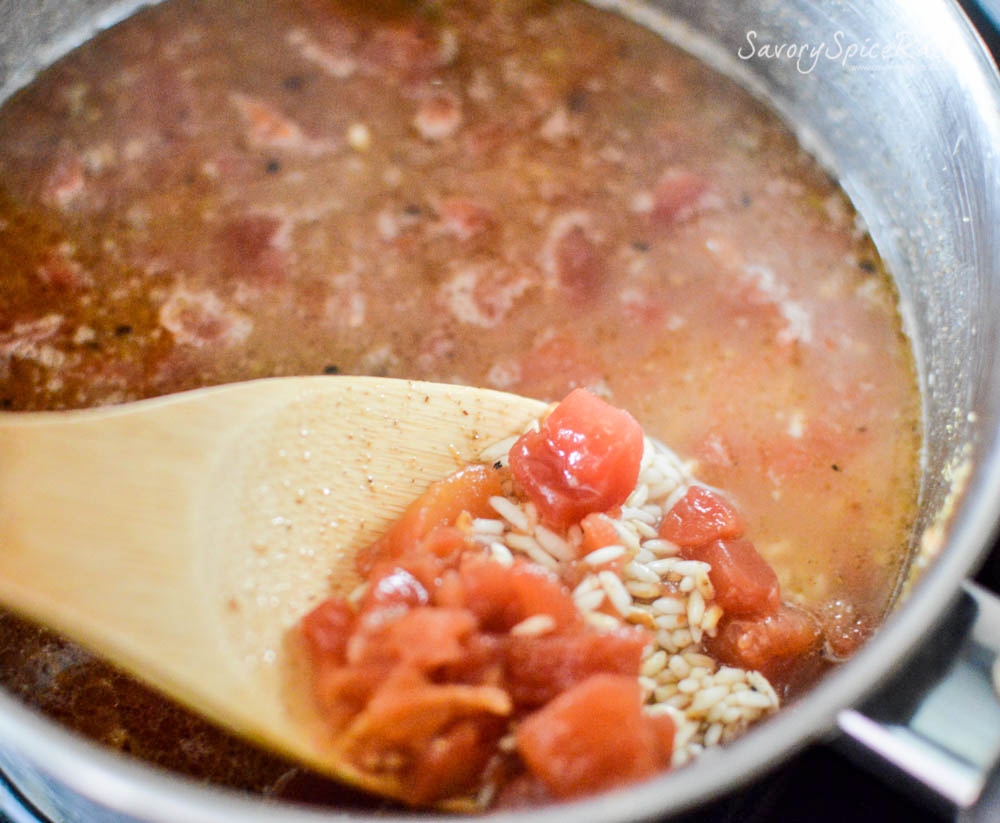 ♥♥♥ Don't forget to like us on Facebook, follow us on Twitter, Instagram, and Pinterest!  ♥♥♥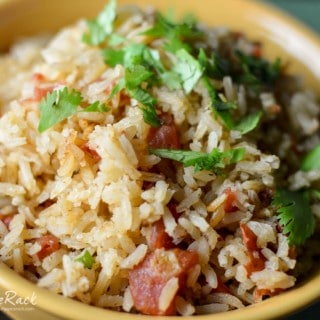 Ingredients
Ingredients:

2

tablespoons

cooking oil

1

& ½ cups white rice

2

garlic cloves

(minced)

1

tablespoon

ground cumin

2

cups

chicken broth

1

can 10 ounce Rotel diced tomatoes and chilies

½

tablespoon

to One tablespoon of Knorr chicken flavor bouillon powder

(See tasty tip below)
Instructions
Directions:

Heat the cooking oil in a medium pot using medium high heat.

Add the rice to the saucepan, and cook the rice until the rice is light golden brown. This takes about 5 minutes. (Make sure to stir the rice frequently, and don't let the rice burn!)

Next add the cumin and garlic to the pot, and cook the rice mixture for a few seconds (make sure to stir frequently).

Then, add the chicken broth, Rotel, and Knorr bouillon powder to the pot. Stir the mixture.

Bring the mixture to a boil.

Once the mixture comes to a boil, lower the heat to low, and cover the pot with a lid.

Cook the rice mixture for 20 minutes.

After the rice finishes cooking, remove rice from heat, and let the rice sit for 10 minutes before opening lid.

Lightly fluff rice with a fork before serving.
Notes
Tasty Tips:
When adding the Knorr bouillon powder, start by adding only a ½ tablespoon of the bouillon powder and taste to see if this meets your "salt to taste" preference…. I provide this option because I have had different Mexican rice dishes at different restaurants with some having more salt content than others…. Some mostly on the lighter side regarding salt content….. But all in all, I believe it is all based on one's preference..... Because somewhere, someone's aunt or great grandmother passed down a recipe that called for something extra special that may be a tad bit different…. Ok!
When choosing your diced tomatoes and chile peppers. Please choose accordingly regarding heat levels. Mild Rotel is good for those who do not like spicy foods. I like to add the Original Rotel, because it gives the Mexican Rice a little twist with a hint of heat, which is not too much for me…..
Presentation Tips:
Top the rice mixture with chopped cilantro garnish for a beautiful presentation. Plus it tastes good too!
Please note that I am not a nutritionist, and the nutritional information is an estimate only. It varies based on the products and brands used.