These Tandoori Inspired Roasted Chicken Legs are crispy, seasoned with delicious Indian spices, and can be grilled or roasted.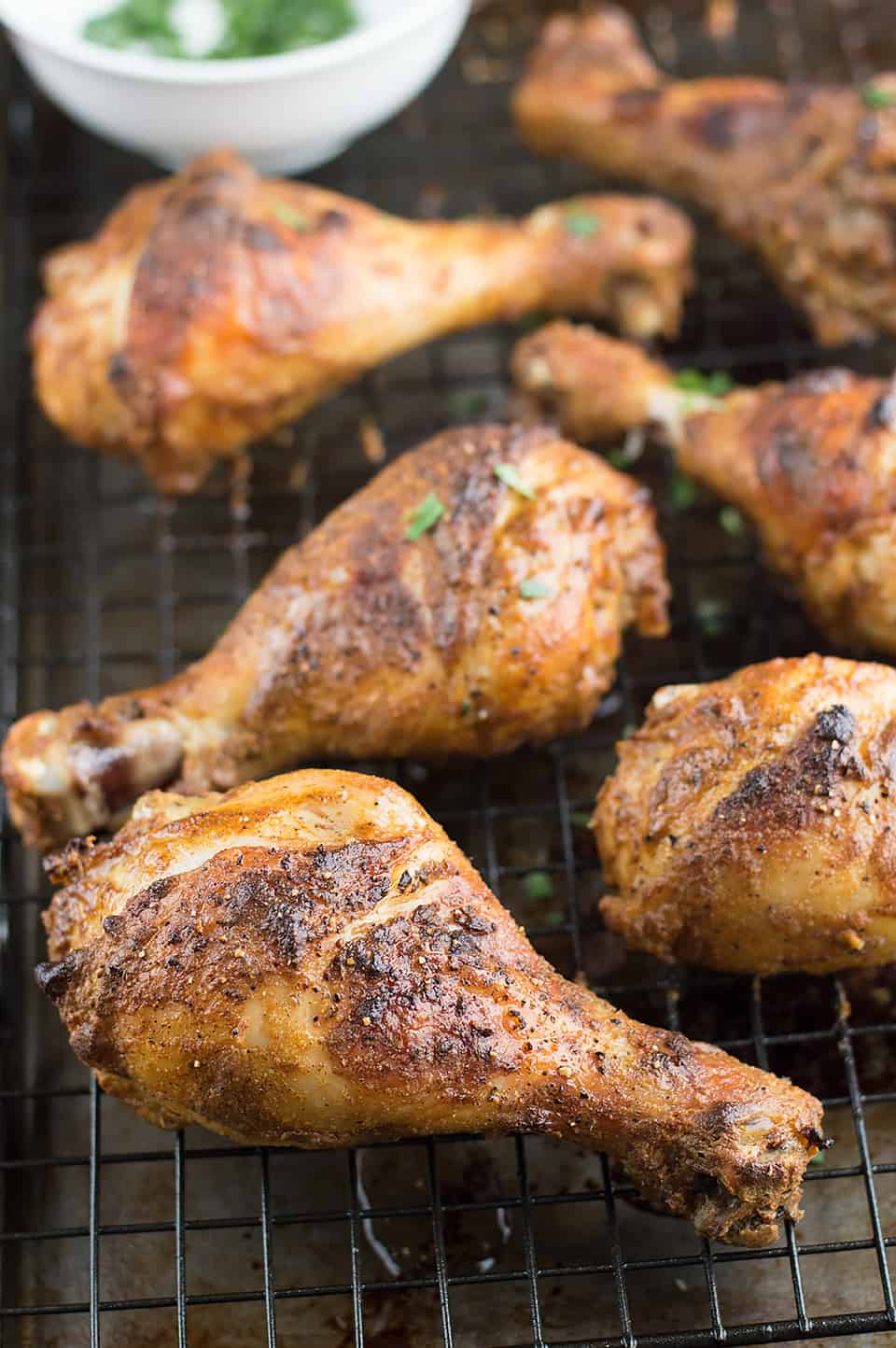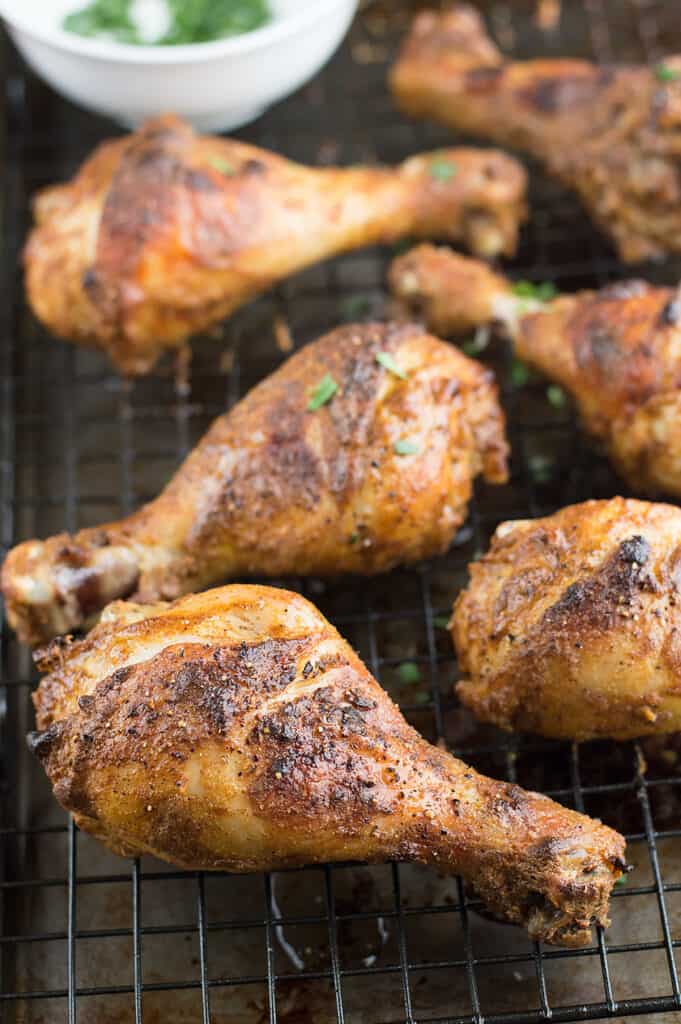 Whew!  Been kind of busy this week!  I start school in about 2 weeks and I am trying to get a few things taken care of around the house before I officially start my first class….  Today I pumped out a few recipes as I went through my check list.  And this recipe was a hit!
If you read a few of my chicken recipes from earlier, you might remember that I went to a spice shop for my birthday and wiped them out.  Some of the other spices I purchased were some Indian spices that can help make a delicious Tandoori.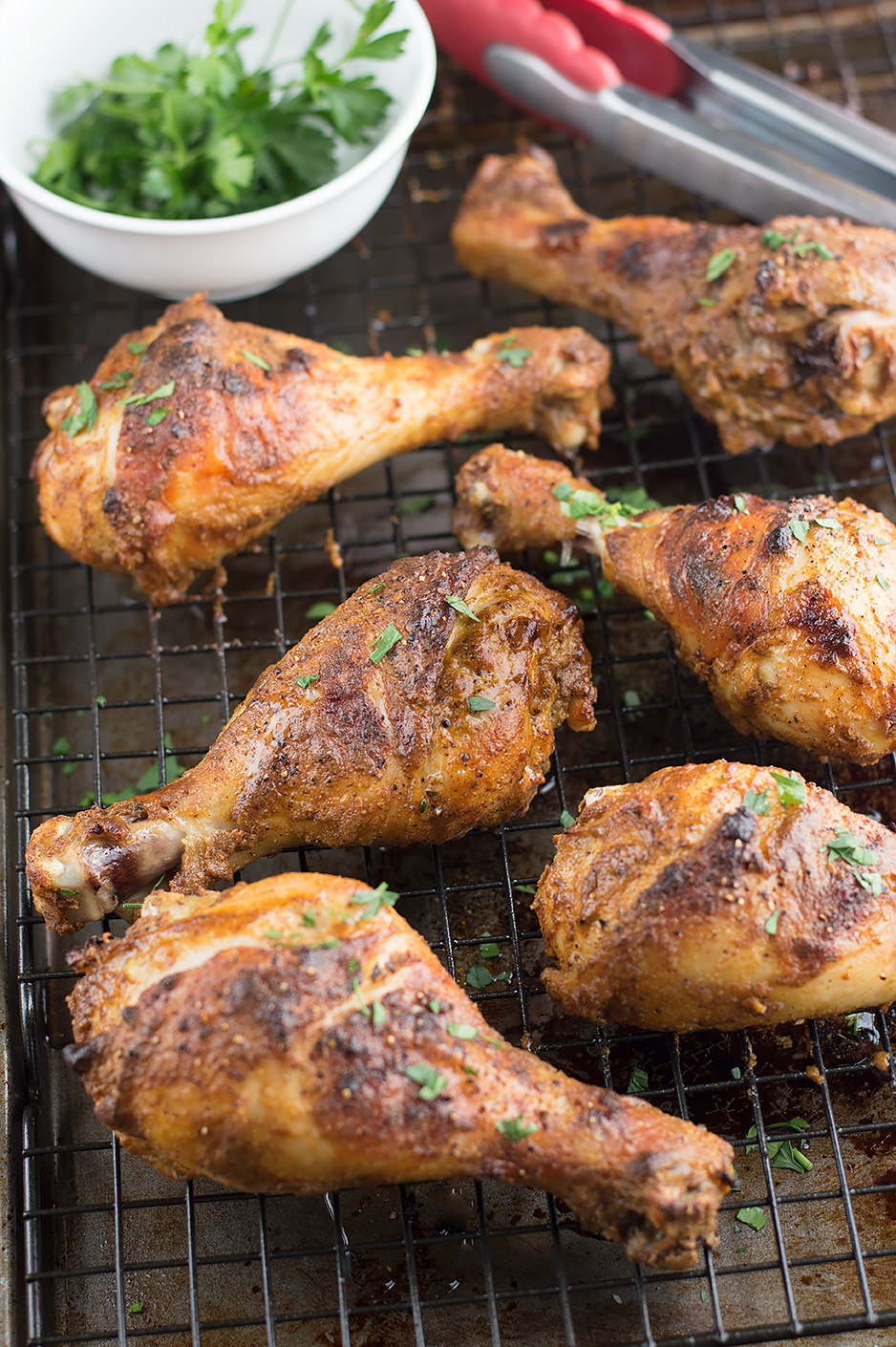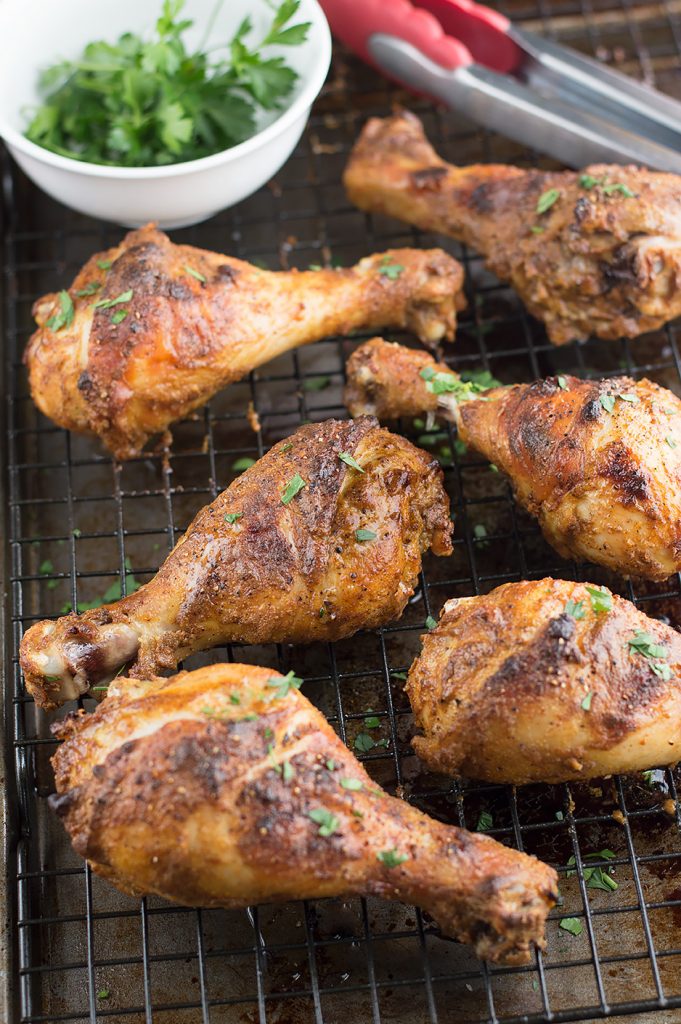 This recipe is an ode to the traditional Tandoori as it was definitely an inspiration for this dinner tonight.  Some of my ingredients are not the same as recipe that many of us are use to due to what I had available in my kitchen. 🙂 But don't worry!  Some of the major ingredients such as garam masala are definitely present.
I basically wanted a chicken with crispy skin and a different taste……  So here it is!  XO!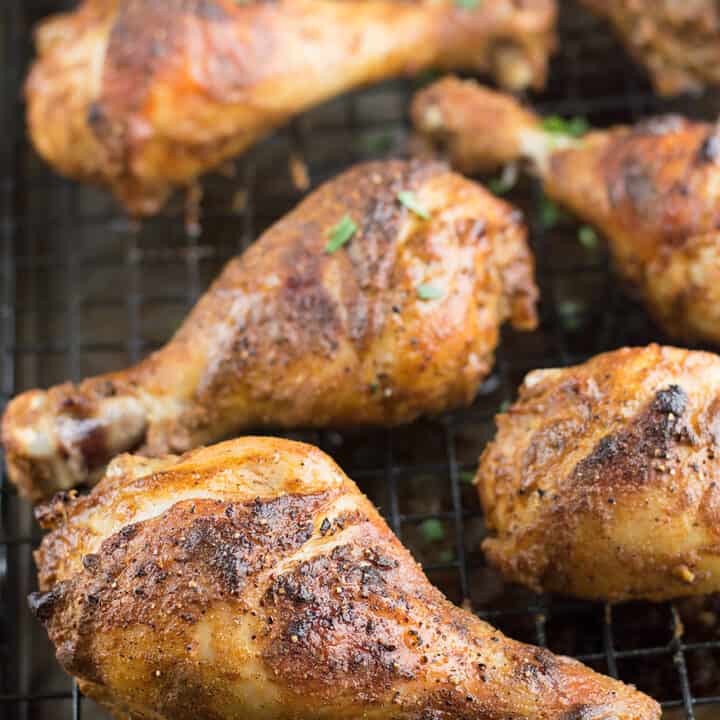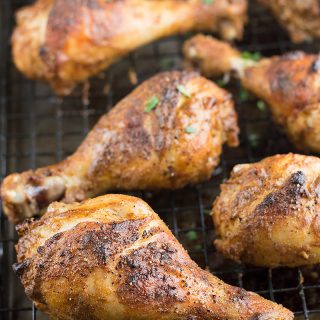 Ingredients
6

chicken legs

(clean, dried, scored)

1

and 1/2 tablespoons garam masala

1/2

tablespoon

cumin

1

teaspoon

ground coriander

1/4

teaspoon

ground ginger

1

tablespoon

smoked sweet paprika

2

teaspoons

garlic powder

1/4

teaspoon

cayenne pepper

Juice of one lemon

1/2

cup

sour cream
Instructions
Sprinkle salt and pepper on each side of the chicken legs.

Mix together all of the other ingredients in a bowl.

Add the chicken legs to the bowl making sure to coat the chicken legs with the marinade.

Place the chicken legs in a covered container and marinade the chicken for four hours or overnight (I prefer to marinade my chicken legs overnight for more flavor.)

When ready to cook the chicken, preheat oven to 450 degrees.

Line a baking sheet with foil to allow for easy clean up. Then top the foiled pan with a baker's rack as you see in the pictures. Spray baking spray on the baker's rack then place the chicken on the baker's rack.

Bake the chicken for about 40 minutes. Make sure to flip the chicken half way through the cooking time.
Please note that I am not a nutritionist, and the nutritional information is an estimate only. It varies based on the products and brands used.