My Sweet Southern Cornbread Muffins I made for Easter Sunday!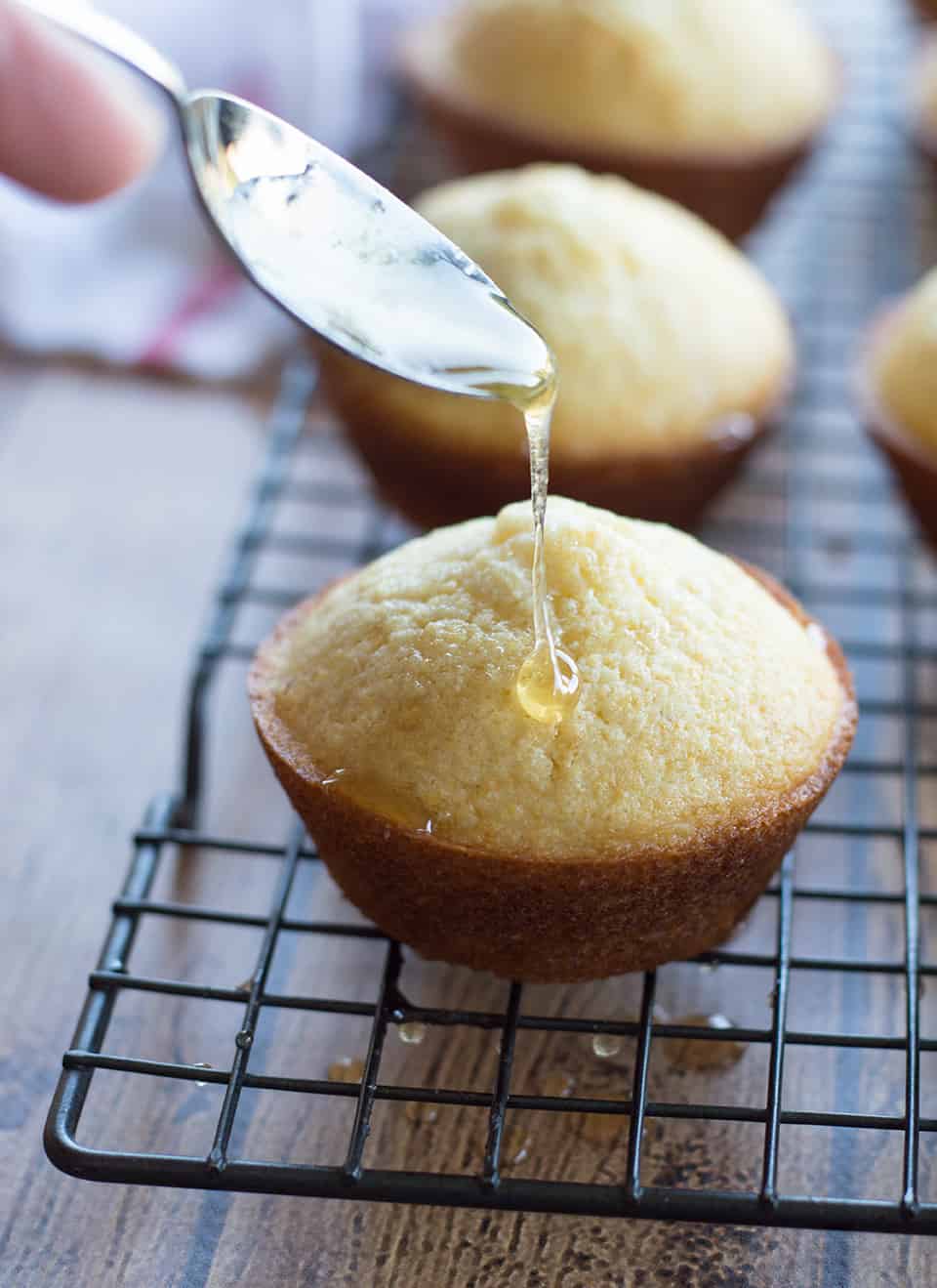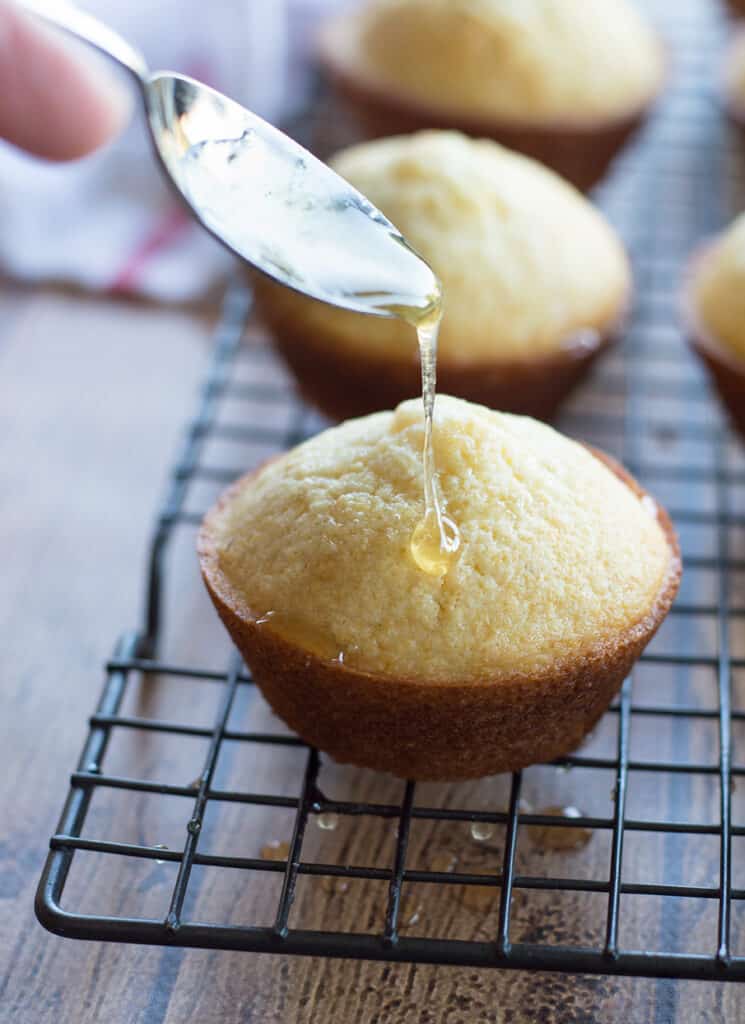 This Easter Holiday I was scheduled to work the weekend.  At work it was busy, but it was a steady busy that didn't have me running to the door screaming when it was time to clock out.  I made it!  Yay!
And being that I had to work, I made a few dishes ahead of time for my family to enjoy while I worked, so they didn't have to stand in a long line for an Easter Sunday Buffet dinner…  And considering the fact that work was upon me, I tried to make it easy on myself in the kitchen so I didn't wear myself out before work.
So I threw some collard greens in the slow cooker, and had my kid assist me in making the macaroni and cheese.  (I had the kid do the hard part – shredding the cheeses 🙂 )  And the hubby – JT, put the ham in the oven Sunday morning with step by step instructions I left for him.
And last but not least, I threw together some quick sweet cornbread muffins…..
Now there are a variety of cornbread muffins across the South.  You can get anything from a savory cornbread, to a sweet one, or that good old Jiffy cornbread!  The recipe I like to make was shared with me a few years ago…  And it's a sweet, buttery, cake type cornbread that's also not difficult to make, which I am so happy to share with you below.
Hey and don't you know that my family was kind enough to wait for me to come home before they ate Easter dinner!?!?  We said our prayers, then buttered these cornbread muffins up!  🙂
---
♥♥♥ Stay Connected – like us on Facebook, follow us on Twitter, Instagram, and Pinterest!  ♥♥♥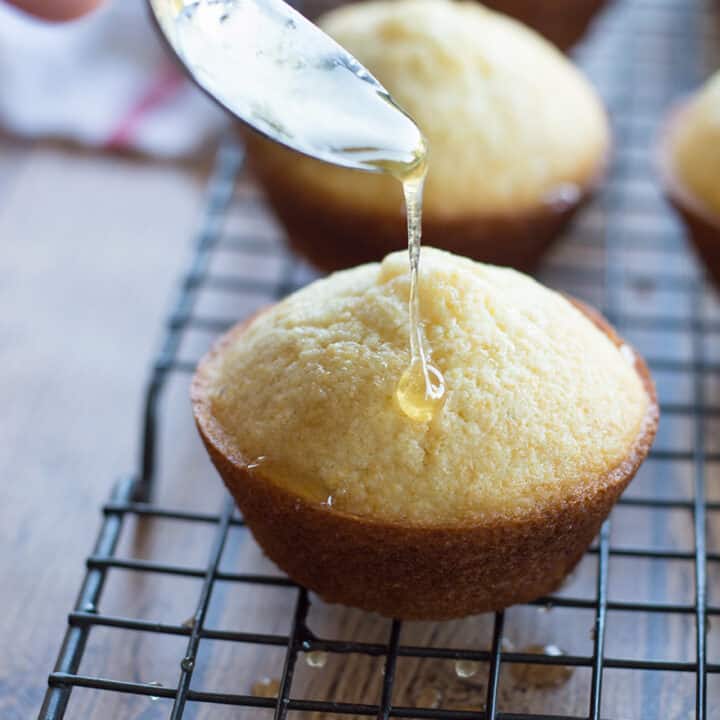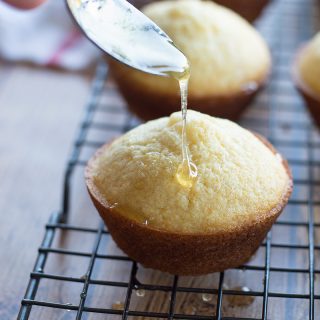 Ingredients
2

cups

of bisquick

(pancake/waffle batter)

6

tablespoons

yellow cornmeal

1/2

cup

white sugar

(I used pure cane sugar)

1

teaspoon

baking powder

1

cup

milk

2

eggs lightly beaten.

12

tablespoons

unsalted melted butter
Instructions
Preheat oven to 400 degrees

Grease a standard cupcake/muffin pan with baking spray.

In a large mixing bowl mix together the bisquick, cornmeal, white sugar, and baking powder.

Next add the milk and the eggs to the mixing bowl. Mix for about 30 seconds just until the batter is mixed together.

Add the melted butter to the mixing bowl and mix for about another 30 seconds or just until everything is mixed completely.

Use a standard size ice cream scoop to fill the muffin cups.

Bake cornbread muffins for 14 to 16 minutes.
Notes
Cooking Tips:
I suggest to only mix batter for about 30 seconds after adding the different ingredients to prevent over mixing batter which will make the batter tough... Which equals tough cornbread muffins.....
Please note that I am not a nutritionist, and the nutritional information is an estimate only. It varies based on the products and brands used.
You can get my macaroni and cheese recipe HERE.