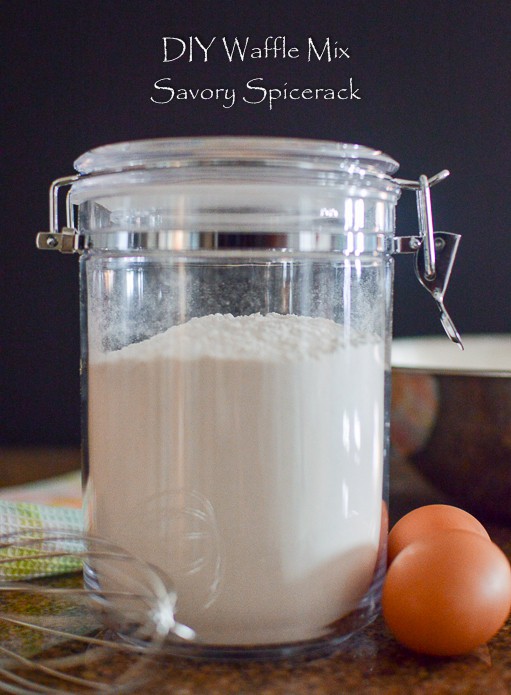 When I made my Buttermilk Fried Chicken and Buttermilk Peach Waffles I not only learned how to make fluffy delicious homemade waffles, but I learned how to make my own DIY (Do It Yourself) Pancake & Waffle Mix.  I guess you can say I learned how to make my own "Bisquick".
I created this website and wanted to challenge myself to make homemade waffles from scratch, not "from box".  I was excited and surprised that I succeeded with this goal.  Then, I was blown away when a friend of mine said "Girl you know you can make your own dry pancake mix to keep in your pantry".  Well duh!  Why didn't I have enough common sense to do that??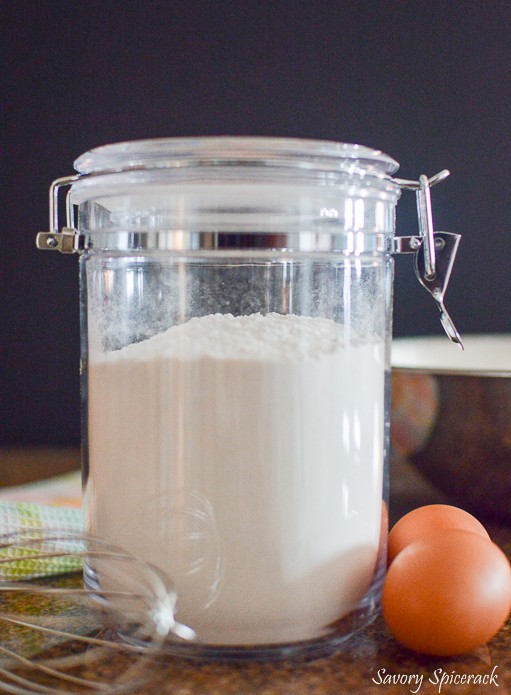 See I thought I was somebody important.  I thought I was hot s#*& because I had my store bought box of waffle mix I would get for dirt cheap while I was couponing.  Yep, I knew I was somebody special as I made my waffles during freezer meal prep days in the Hill Household.  Boy was I wrong!
For one, I was so stuck on my easy go to store bought boxed waffle mix, that my mind couldn't see the forest for the trees… (Did I say that right???)
Well, I have crossed over from the dark side, crawled from up under my store bought rock, and I'm here with ya'll now!
For anyone that was in that same boat with me, here are some key reasons why it can be a great thing to have DIY Waffle and Pancake Mix:
You get to control the ingredients of what goes into your body.
Once you make the dry waffle/pancake mix, you store it in your pantry and it's just as EASY as grabbing your store bought mix when it's time to whip up breakfast.
It only takes a few minutes to mix together the dry ingredients that will give produce a waffle/pancake mix.
The possibilities are endless when it comes to what ingredients you can incorporate into your dry waffle/pancake mix.  You can add cinnamon, malt, wheat flour, etc.
Plus, you can use my FREE printable cooking instructions label in the link below.  Just pop this label on your container of pancake/waffle mix to remember what measurements are needed to prepare servings with this mix.
FREE PRINTABLE LABEL:
Waffle Pancake Mix DIY Printable Label Word Document
Waffle-Panccake-Mix-DIY-Printable-Label PDF FILE
Below are my easy instructions for my DIY Buttermilk Waffle & Pancake Mix.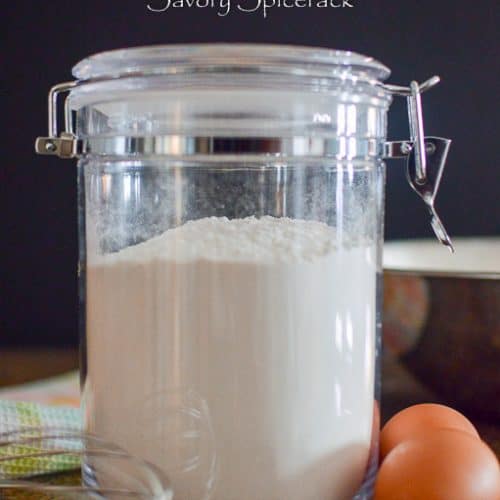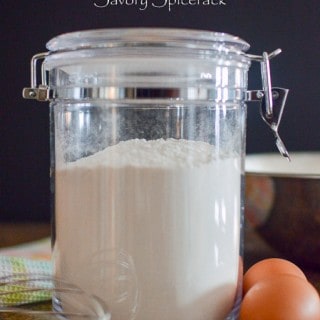 DIY Waffle Mix
Make your own DIY waffle/pancake mix. Plus use my free printable cooking instructions label for your storage container.
Print
Pin
Rate
Ingredients
2

cups

all purpose flour

3

tablespoons

white sugar

2

tablespoons

malted milk powder

1

teaspoon

baking soda

2

teaspoons

baking powder
Instructions
Mix all ingredients together. Store in airtight container.

When ready to use, stir the dry ingredients before removing 2 cups of dry mix. (This helps to ensure that all the ingredients are mixed together just in case the ingredients settled in the container.)

With these dry ingredients mix 2 eggs, 2 cups buttermilk, 2 teaspoons of pure vanilla extract, and 1/2 cup of melted butter when ready to make waffles or pancakes. These measurements make about 5 large waffles.
Please note that I am not a nutritionist, and the nutritional information is an estimate only. It varies based on the products and brands used.
Need further instructions on how to make homemade waffles after making this mix?  Read my waffle recipe for further instructions, which is located HERE.
Menu Planning Tip: Learn how to freeze waffles for future use by reading my Food Freezing Tips: Homemade Waffles post.
♥♥♥ Stay Connected – like us on Facebook, follow us on Twitter, Instagram, and Pinterest!  ♥♥♥