These Duck Fat Roasted Garlic Herb Potatoes are easy to make and have a rich flavor from the rendered Duck Fact, Garlic, and Herbs.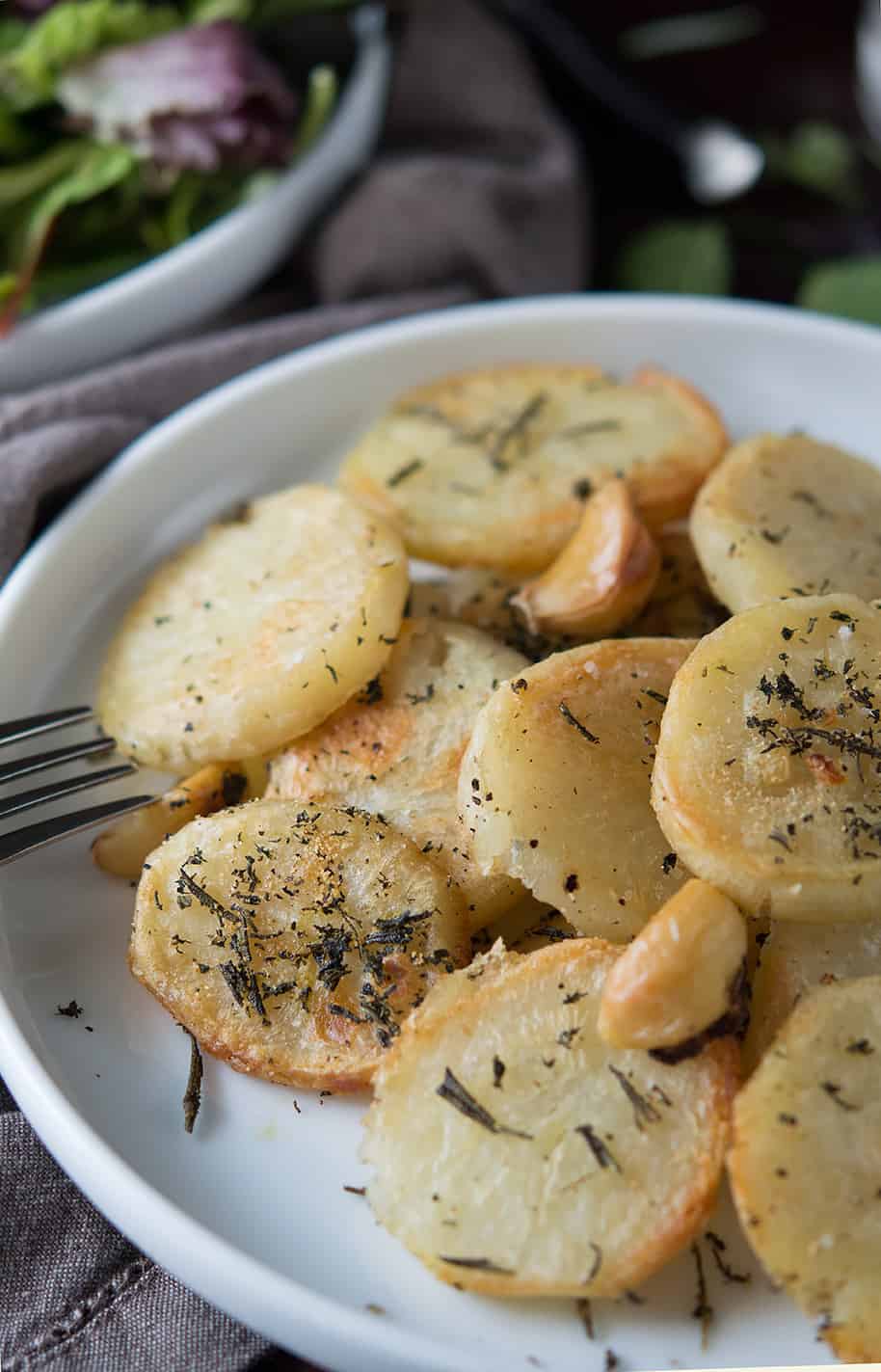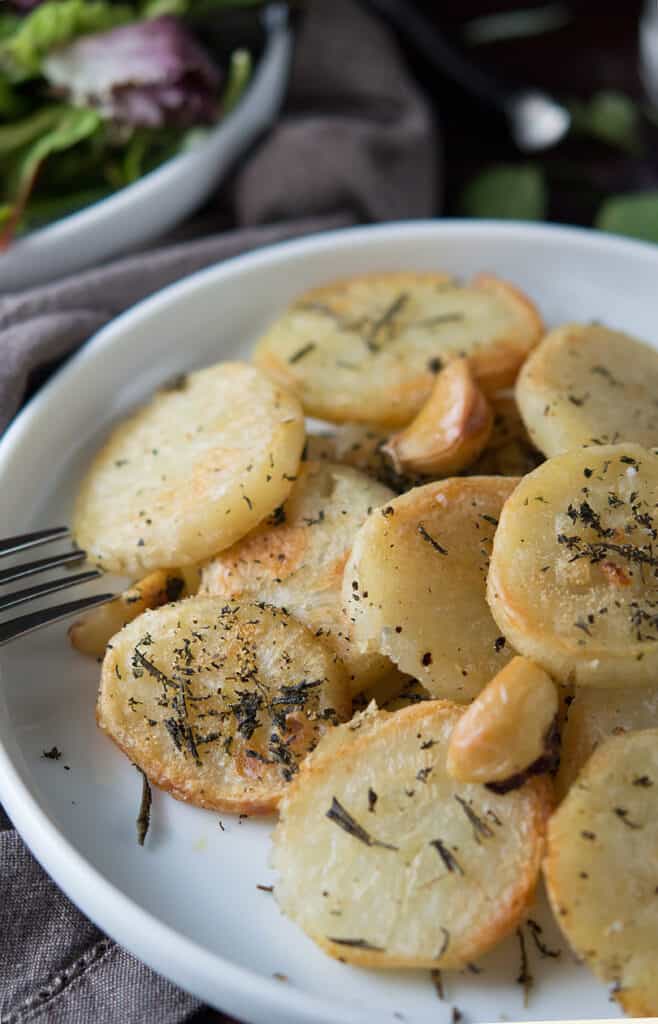 I'm in Love with Duck Fat right now!  I got to know duck fat while I was doing the whole 30 program (let's not go there on how the results turned out for that diet, I lost some weight but almost went crazy), and I have to say I am quite happy with this discovery.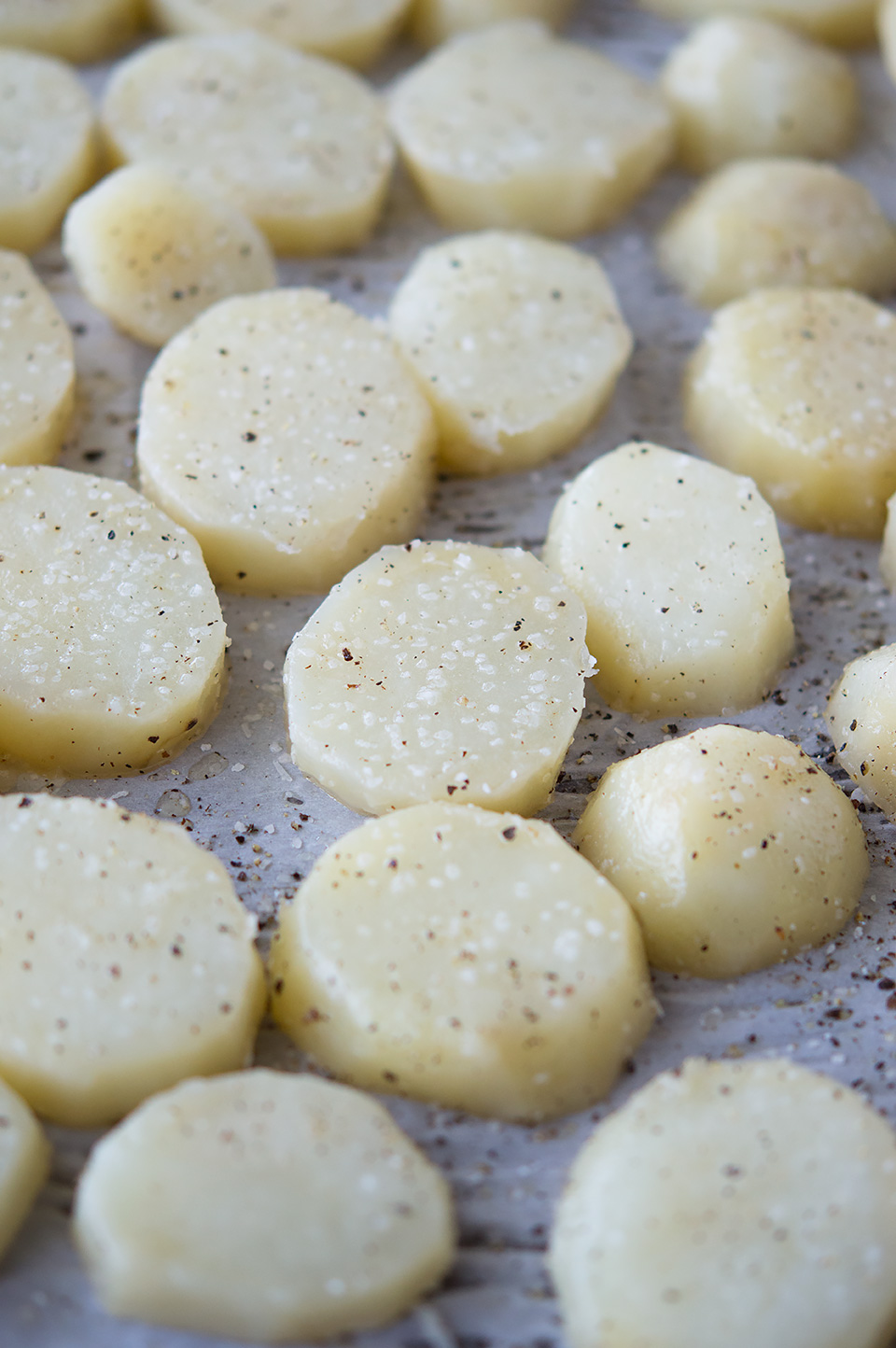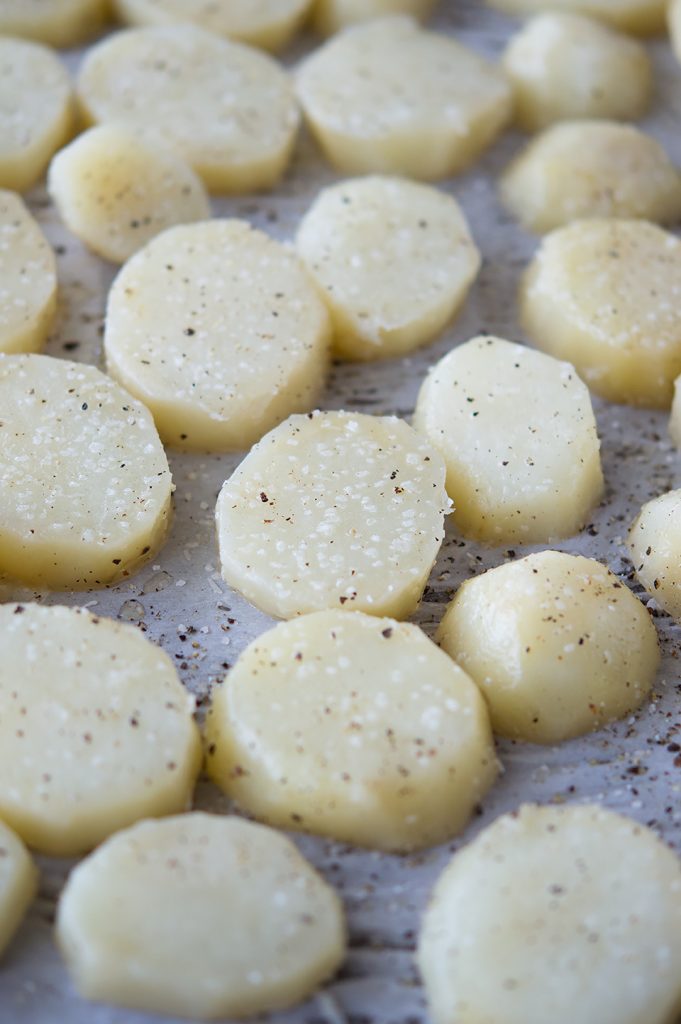 Duck fat has this distinctive richness and aroma that gives your food a delicious flavor.  So just imagine the potatoes absorbing the flavor from the duck fat along with the herbs and handful of garlic.  It's makes for a great side dish that you can make throughout the year.  Duck fat also is full of saturated fat and has a high smoke point, so that means you can sear the heck out of something and make really crispy foods when you use duck fat.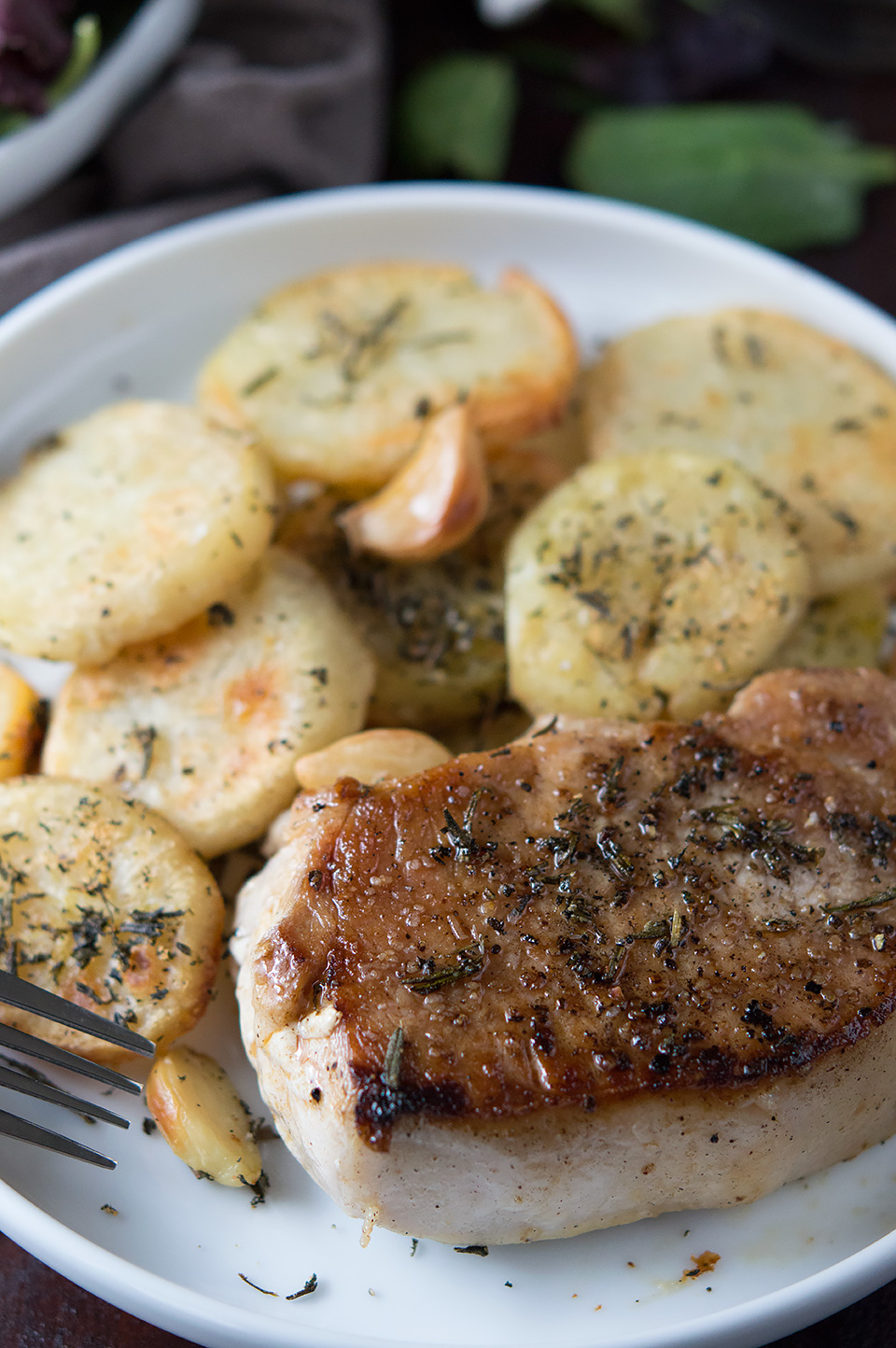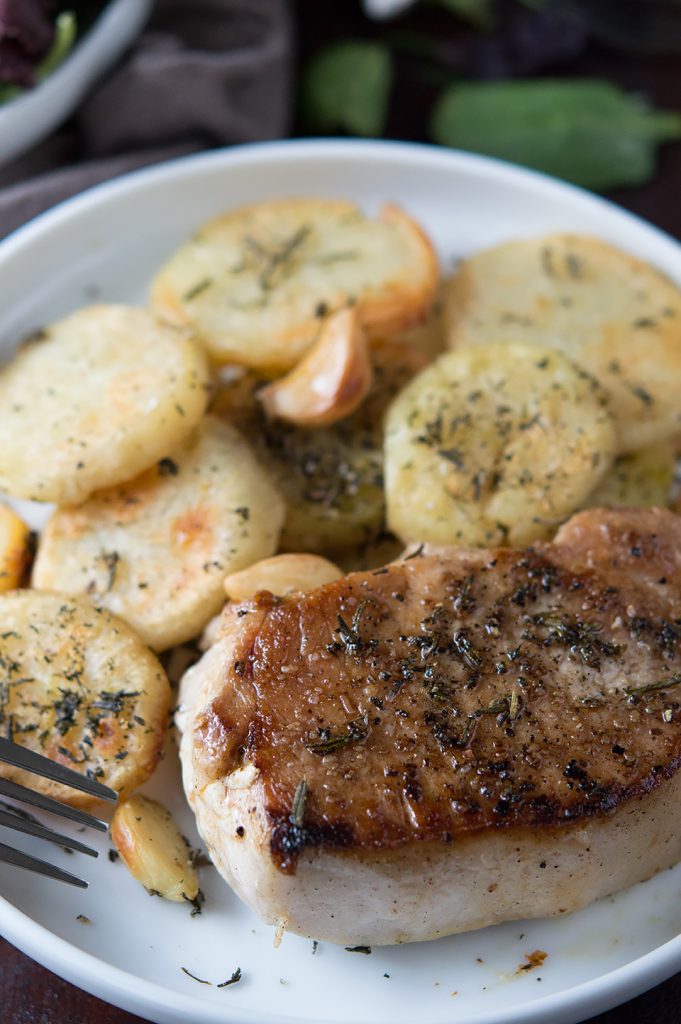 Not to worry, if you don't have access to duck fat, you can use rendered animal fat such as bacon fat, or fat rendered from a cooked chicken or turkey.  And if you are die hard against using animal fats, please by all means use olive oil in this recipe.
But whatever you do, don't hold back on the herbs and garlic.  This gives you another layer of flavors that you don't want to miss out on.
Meal Planning Tip:
I like to pair these Roasted Potatoes with my Red Wine Rosemary Marinated Steaks.  You can get that awesome recipe HERE.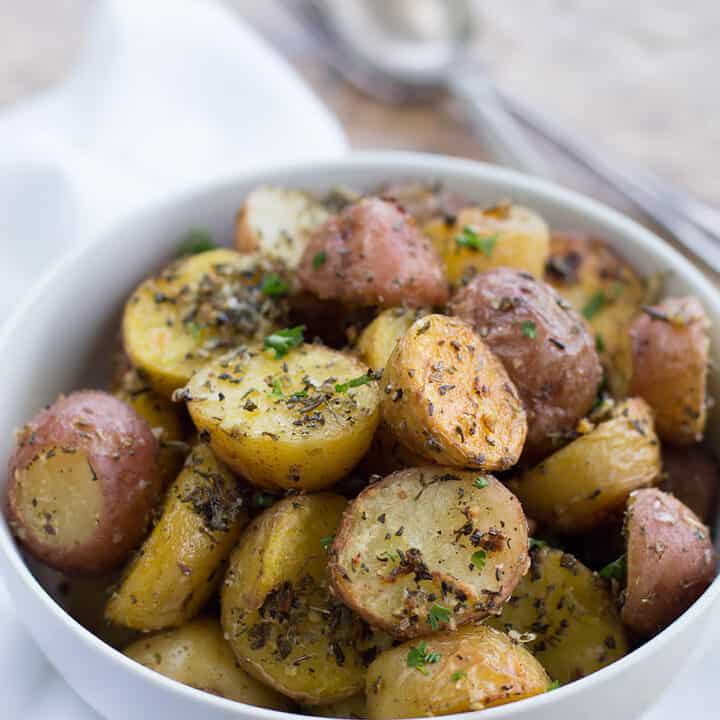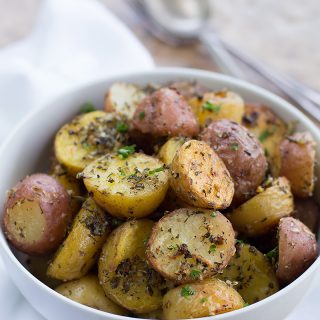 Ingredients
1.5

pounds

baby potatoes

(For this recipe I used Baby Dutch Yellow Potatoes)

4

sprigs of Fresh Rosemary finely chopped

9

garlic cloves finely chopped or pressed

1

tablespoon

Dried Oregano

1/8

cup

duck fat melted or 1/8 cup olive oil

1

and 1/2 teaspoons Kosher salt

Fresh Cracked Black Pepper
Instructions
Preheat oven at 425 degrees.

Boil potatoes in a pot of boiling water for about 7 minutes. After boiling the potatoes, drain the potatoes.

Mix the rosemary, garlic, oregano, and duck fat together. Pour this mixture over the potatoes.

Place the potatoes on a baking pan lined with foil for easy clean up.

Sprinkle the salt over the potatoes. Then sprinkle fresh cracked black pepper over the potatoes as well.

Back the potatoes for about 20 to 25 minutes.
Please note that I am not a nutritionist, and the nutritional information is an estimate only. It varies based on the products and brands used.